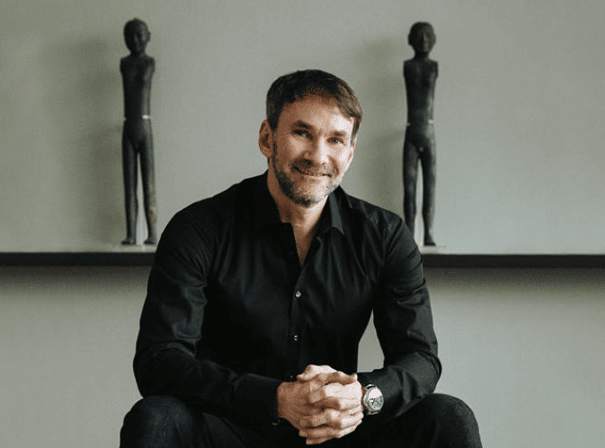 Front Row Speakers' Keith Ferrazzi's 6 High-Return Practices to Come Back From the Pandemic With a Stronger Team
The future of work, Keith Ferrazzi notes, 'arrived out of nowhere', radically changing our conceptions of work and the physical office space. Most notable in the present future of work is the mass transition to remote working, and Ferrazzi's Greenlight Research Institute has been studying high-performing teams for more than 15 years, with great remote teams also being studied well before the pandemic. 
It's been discovered that the most effective remote teams commit themselves to exceed collaboration and achieving what Ferrazzi calls 'co-elevation', which is a 'we will go higher together' mindset towards the mission and one another. As outlined Ferrazzi's latest book, Leading Without Authority, a true leader promotes a shared sense of responsibility within the team. The transition to remote working has exposed many people to the unsustainability of their former work lives, thus igniting a radical desire for a life that offers more balance, restoration, and meaning. Ferrazi believes that this transition can be greatly aided by the shift to virtual teams, and he has outlined some co-elevating traits present in great teams as well as some practices to sustain them.       
'Agile management replaces annual planning and long, painful meetings with weekly or monthly sprints. In these sprints, teams focus on one or two projects at a time'.  Every critical functional area of the business knows what the outcomes are for the week. Adopt the habit of daily standups called scrums, in which everyone answers three questions, asked either by someone else or by themselves: What have I done? What are the challenges I need help with? What am I doing next? Fast, effective decision-making becomes the norm, just as it has become the norm during the pandemic. Keep this behaviour after the pandemic as well. 
A high-return practice: 'Adopt weekly or monthly sprints. Agree as a team what to prioritize, and assess as a team if things are off track. Shift the focus from process to delivering on customer value. The right decisions are the ones made at the level where things get done.'
Do not think of yourself as the center of your team. Instead, think of yourself as the person whose job it is the ask the smart and meaningful questions, and to break down the team into smaller groups so everyone's voice can be heard and their insights and opinions extracted into innovation. 
A high-return practice: Move all meetings toward collaborative problem-solving. Make heavy use of video breakout rooms, because people are conflict-averse and won't share openly in a big room. Commit at least 50 per cent of your time to collaborative problem-solving.' 
Pain is relative, and the struggles caused by the pandemic have caused suffering for most echelons in society. Vulnerability and empathy, which have long been espoused as being powerful by academics such as Brené Brown at the University of Houston has finally become more accepted by the professional world following the hardships of the last year. 
A high-return practice: Have everyone do a "personal-professional check-in" or "sweet-and-sour," to share something they are struggling with in order to elicit a more empathetic and natural conversation. 
Encourage accountability amongst peers. Although this may seem punitive or akin to micromanaging, peer-to-peer accountability, if executed with good intentions, can create an incredibly high-performing team. One in which Ferrazzi says 'somebody who's ahead on their timeline this week will run back and help a colleague get across the finish line'. 
A high-return practice: 'After team members share their plans or reports in a meeting, break them up into small groups to "bulletproof" one another's work by pointing out one risk that the individual might guard against, one innovative idea to consider, and one act of generosity that the group could offer by way of help. If you make space for people to be of service to one another, you get more risk-taking and more crazy ideas that lead to innovation.'
In Ferrazzi's research, remote teams who are left unattended suffer a 50% reduction in productivity. Generosity and the simple question of 'how can I help' can go an incredibly long way in a team. 
A high-return practice: Leaders can establish generosity as a behavioural norm by routinely asking whoever makes a report or does a presentation, "What can any of us do to be of service?" This is best offered during the bulletproofing process in the breakout rooms. In the big room, it wouldn't really work. 
Entrepreneurs are strongly opinionated and often shut down candour from their team. That's a damaging practice. Fear of honest talk leads to longer cycle times and slower decision-making.
A high-return practice: Candor breaks are the best way to discover what's being held back. Pause the meeting when it feels right and ask the team, "What's not being said?" Or, again, divide into small-group sessions midway using breakout rooms to ask that same question
*Credits to Keith Ferrazzi of Inc. https://www.inc.com/magazine/202009/keith-ferrazzi/remote-team-skills-agility-collaboration-candor.html
To book Keith Ferrazzi for your next online event, contact Front Row Speakers on +353 1 485 3991 or email welcome@frontrowspeakers.com.