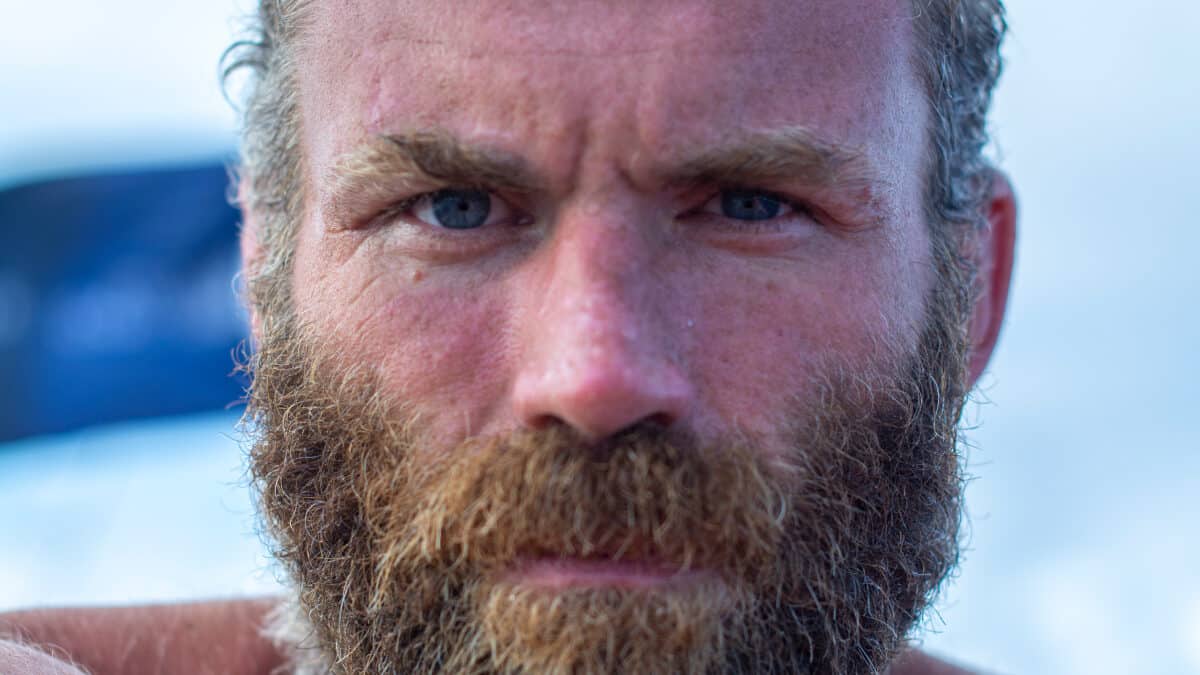 "The minute you stand still is the minute you're dead" – Damian Browne
In Damian's Browne's TEDx talk, "The Hidden Value of Pushing your Body to its Limits", he speaks of the epiphany which struck him at the side of a rugby pitch on a cold, dark night in Galway. "17 years old, heavily overweight", and unsuccessful in playing a single game for his school's rugby team, Browne was on the course of pushing his body to its utmost limits in order to satisfy the burning desire inside him that sparked on that night. 
Browne's desire to satisfy this has since seen him endeavouring in some of the world's most extreme physical feats, such as climbing Mt. Kilimanjaro, trekking across the Sahara desert, and rowing solo across the Atlantic as part of the Talisker Whiskey Atlantic Challenge. Browne's latest feat is Everest, which he is climbing at the time of this publication. 
For what reason does Browne undertake these challenges? To find the joy and zen of what he calls the "savage warrior mentality" that is needed to fulfil these endeavours. "I find in those primal moments, that 'savage warrior' mentality is when I feel most alive, it's when I grow and learn the most about myself. Getting into these positions is very addictive. It feeds me so much. Expands my mind. Gives me insights not only into myself but into life. It deepens my values and my virtues in a very healthy way. That's what keeps driving me back in there". 
Damian Browne's insights into his epic solo trip across the Atlantic are absolutely incredible ? The mental strength, will, drive and determination that shine through at every stage of his journey are amazing to see ??????#TeamIreland☘️??#Tokyo2020 pic.twitter.com/NKuMW7bSq4

— Team Ireland (@TeamIreland) December 17, 2018
When reading about Browne's life and his physical pursuits, it becomes resoundingly clear that he is vastly unlike most people, yet the insights and life lessons he has learned from his physical and mental challenges make him an inspiring and motivational speaker for people from all walks of life. At the surface level, there appears to be nothing in common between climbing the peaks of the world's highest mountain and the boardroom where a salesperson is anxiously awaiting to give a presentation. Yet the courage and motivation to successfully do both acts is of the same nature, making Damian Browne a fantastic speaker for your business as he gives invaluable insights on perseverance, responsibility, extreme challenges, and high performance.
Credit to Gavin Cummiskey of The Irish Times https://www.irishtimes.com/sport/rugby/damian-browne-to-the-ends-of-the-earth-in-search-of-the-savage-warrior-spirit-1.4225121
To book Damian Browne for your event, contact Front Row Speakers on +353 1 485 3991 or email [email protected]