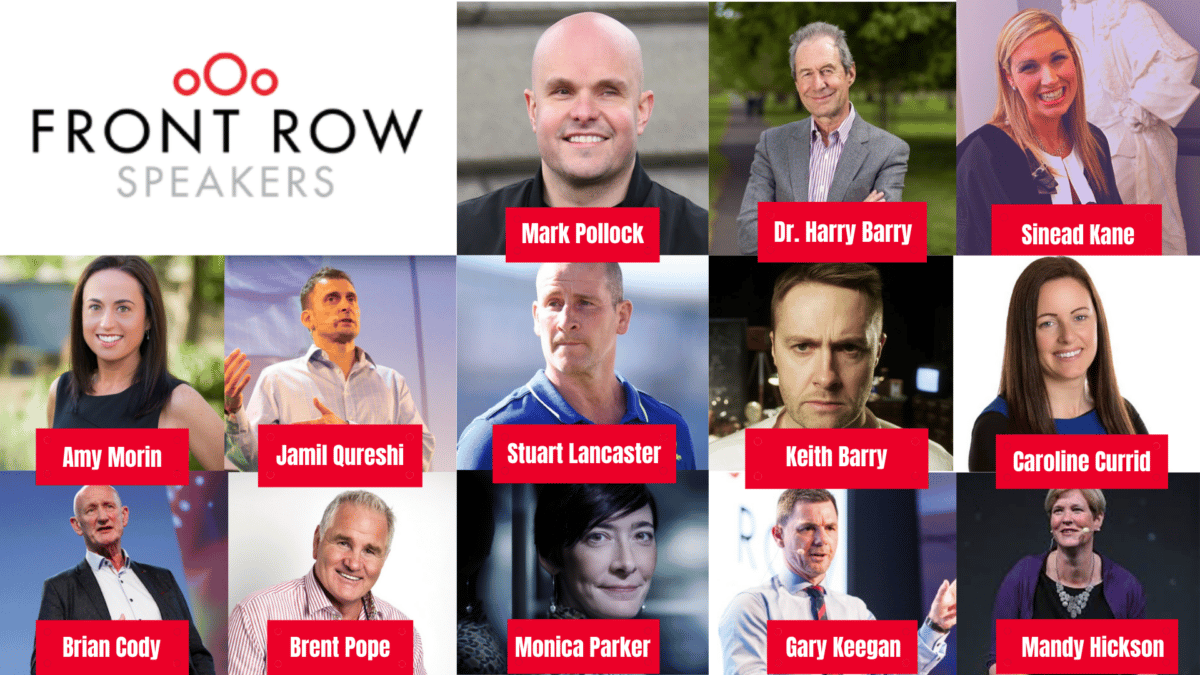 Kickstart Your Year With One Of Front Row's World-Class Virtual Speakers
Kickstart your year with one of Front Row Speaker's world-class virtual speakers who specialise in motivation, mental health, sales, leadership and more.
Front Row Speakers are experts in sourcing the perfect speaker for your event and have access to hundreds of exceptional speakers.
We know it's a not possible to have live events right now, but we have a solution to suit your every need.
Virtual events provide an excellent way to bring people and brands together online or in-person during these unique times. They can even open up your brand to new audiences with global reach, accessible content, and excellent ROI.
For virtual events, our expert teams can put together a highly professional audiovisual package for your presentations, complete with slideshows, Q&As, polls, and other features, alongside a full suite of analytics. Our virtual event management will take consumer and personnel safety to high standards without compromising your brand message.
Virtual events are accessible, budget-friendly, and truly scalable, suitable for events of any size and audience.
Get in touch today to find out more on frontrowspeakers.com or email welcome@frontrowspeakers.com
Former Rugby International & Broadcaster
An English sports pundit and former rugby union player, Ugo played 14 times for England, 237 times for his only club Harlequins and played twice for the British and Irish Lions on their 2009 tour to South Africa.
Doctor and Best-Selling Author on Mental Health
Harry is an experienced medical doctor who has worked as a senior GP within the Irish Health System for over thirty-five years. He has a long-standing interest in mental health especially the management of anxiety, depression and toxic stress.
Former RAF Pilot, Entrepreneur & Expert on Human Behaviour
A former Royal Air Force pilot, Mandy Hickson has profound insight into how to make decisions under pressure, know when to take risks, and the importance of sentient human intelligence in advanced systems.
Contact us today welcome@frontrowspeakers.com to co-create the perfect solution to ensure you and your team are staying inspired and motivated during this unprecedented time.