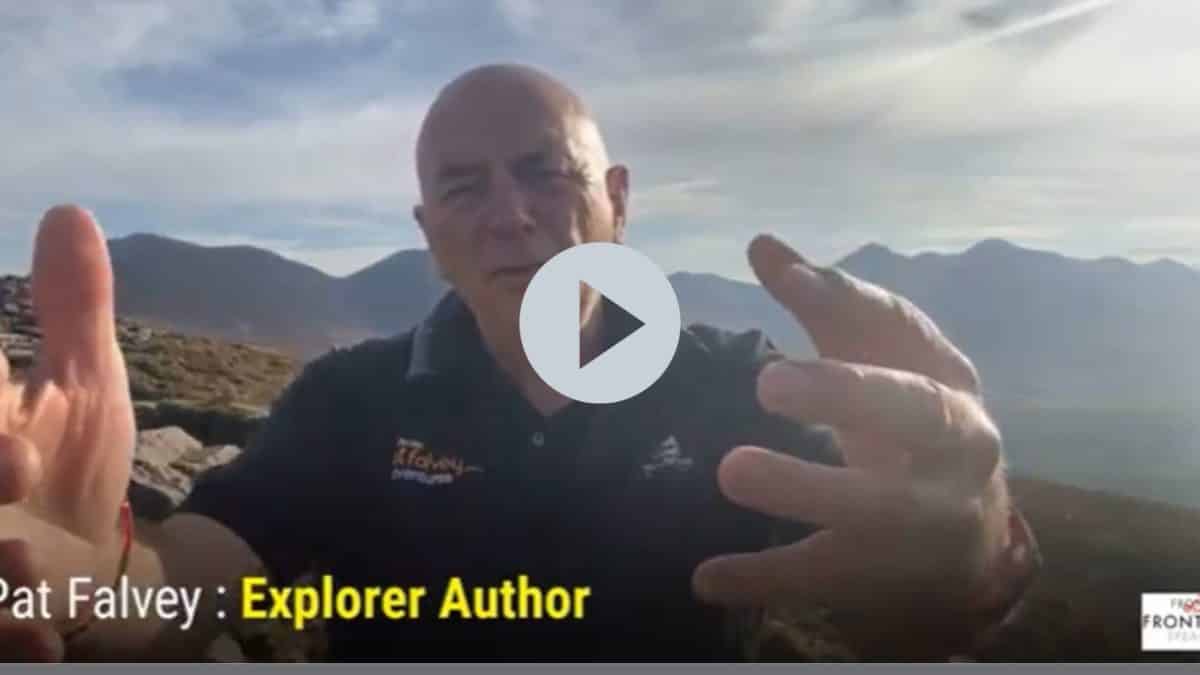 Front Row Speakers Inspire: Pat Falvey
Pat Falvey is one of the world's most renowned adventurers and the first person in the world to have completed climbing the seven highest mountains on the Seven Continents twice including Mt Everest from Nepal and Tibet. He has also led multi-lingual, multi cultural teams into the highest, coldest, harshest, and most remote and beautiful places on planet earth.
As a businessman Pat Falvey weathered booms and busts, and over his life as an entrepreneur he experienced the hunger for success, the yearning for more, the disappointment of failures, and the satisfaction of achievement. For his success, Pat Falvey also suffered great costs personally and to his family in a rags to riches story that finally led to a contented, balanced life.
In this video Pat shares his 7 suggestions to staying positive during the Covid-19 pandemic. These include:
Believe in yourself
Face your fears
Keep fit
Stay connected
Show love
Slow down, keep calm and breathe
Gratitude
You can view Pat's profile here or email welcome@frontrowspeakers.com for more info!
Front Row Speakers has the right virtual solution for your next event. All of our solutions can be undertaken individually or in groups, or they can be rolled out organisation wide. It's really easy to get set-up and through a collaborative approach, we can co-create the perfect solution with you, based on your specific goals and budget.
Online Events
We source the perfect speaker based on your chosen topic. We set up a virtual event where you and your team can simply click on a link and get access to the speaker. This can be live or pre-recorded, interactive or self-paced.
Inspirational Talks
We have a vast library of exceptional speaker talks from some of the world's most respected voices in leadership, motivation, wellness, sales, communication and more. We work with you to match the perfect speaker to the message you want to achieve. So whether it's an inspirational talk to uplift your team, a wellness masterclass, a high impact sales masterclass, or a deep dive into emotional intelligence – we have the solution for you.
Contact us today welcome@frontrowspeakers.com to co-create the perfect solution to ensure you and your team are staying inspired and motivated during this unprecedented time.