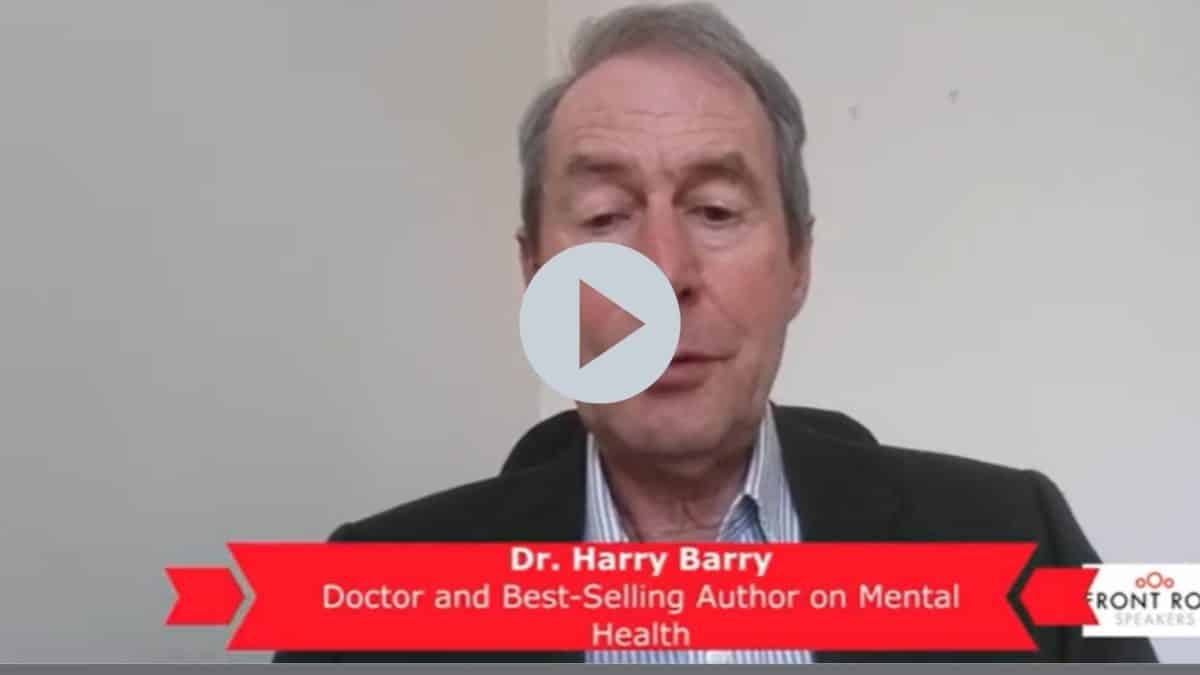 Front Row Speakers Inspire: Dr. Harry Barry
Harry is an experienced medical doctor who qualified in 1976 and has worked as a senior GP within the Irish Health System for over thirty-five years. He has a long-standing interest in mental health especially the management of anxiety, depression and toxic stress.
He is especially interested in the concept of emotional resilience and how developing skills in this area could transform our mental health. He has developed a holistic approach with an emphasis on the combination of Neuroscience concepts, lifestyle changes and drug therapy with the application of simple CBT approaches to effectively manage these approaches. He retired from general practice in 2013 to focus solely on mental health. He now works on a consultancy basis, combining clinics, writing, media and public information lectures, as well as assisting fellow GPs, nurses and therapists, with lectures and workshops.
In his video Dr. Harry Barry speaks about emotional resilience which refers to one's ability to adapt to stressful situations. He states the importance of emotional resilience along with emotional healing during this time due to the Covid-19 pandemic.
You can view Dr Harry Barry's profile here or email welcome@frontrowspeakers.com for more info!
Front Row Speakers has the right virtual solution for your next event. All of our solutions can be undertaken individually or in groups, or they can be rolled out organisation wide. It's really easy to get set-up and through a collaborative approach, we can co-create the perfect solution with you, based on your specific goals and budget.
Online Events
We source the perfect speaker based on your chosen topic. We set up a virtual event where you and your team can simply click on a link and get access to the speaker. This can be live or pre-recorded, interactive or self-paced.
Inspirational Talks
We have a vast library of exceptional speaker talks from some of the world's most respected voices in leadership, motivation, wellness, sales, communication and more. We work with you to match the perfect speaker to the message you want to achieve. So whether it's an inspirational talk to uplift your team, a wellness masterclass, a high impact sales masterclass, or a deep dive into emotional intelligence – we have the solution for you.
Contact us today welcome@frontrowspeakers.com to co-create the perfect solution to ensure you and your team are staying inspired and motivated during this unprecedented time.