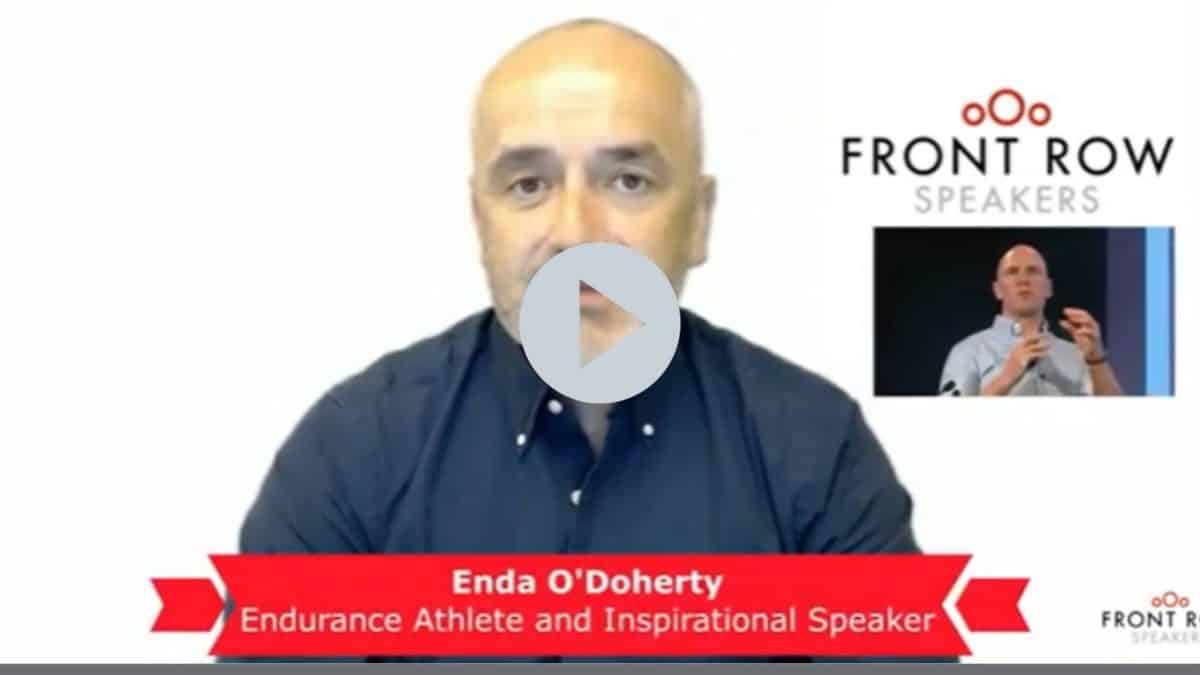 Front Row Speakers Inspire: Enda O'Doherty
Enda O'Doherty, an inspirational speaker and endurance athlete who has taken on some of the world's toughest challenges. He is driven by fierce energy and passion, to inspire people to achieve the best they can in a sporting, business, professional or educational field. His passion comes from energizing audiences with stories of his physical and mental challenges that set him out on a journey of self-discovery. His ability to inspire teams, individuals and businesses sets him apart.
In this video, Enda speaks about:
The Idea of Victory
The Effect of Persistent & Consistent Effort
The Limits We Set for Ourselves- sometimes without even knowing it
The Advantage of Humanity
How We Can Make The Most of Everyday.
If you would like to see more of Enda, you can review his profile here or email welcome@frontrowspeakers.com for more info!
Front Row Speakers has the right virtual solution for your next event. All of our solutions can be undertaken individually or in groups, or they can be rolled out organisation wide. It's really easy to get set-up and through a collaborative approach, we can co-create the perfect solution with you, based on your specific goals and budget.
Online Events
We source the perfect speaker based on your chosen topic. We set up a virtual event where you and your team can simply click on a link and get access to the speaker. This can be live or pre-recorded, interactive or self-paced.
Inspirational Talks
We have a vast library of exceptional speaker talks from some of the world's most respected voices in leadership, motivation, wellness, sales, communication and more. We work with you to match the perfect speaker to the message you want to achieve. So whether it's an inspirational talk to uplift your team, a wellness masterclass, a high impact sales masterclass, or a deep dive into emotional intelligence – we have the solution for you.
Contact us today welcome@frontrowspeakers.com to co-create the perfect solution to ensure you and your team are staying inspired and motivated during this unprecedented time.