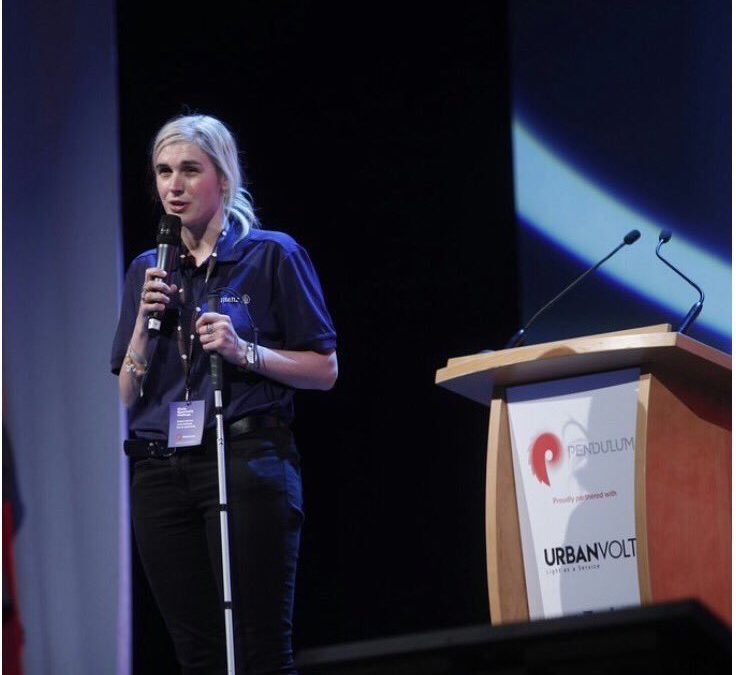 Dr. Sinead Kane: Realise Your Vision
Dr. Sinead Kane became the proud recipient of a second Guinness World Record last week, covering 130.5 kilometres in 12 hours on a treadmill – the furthest distance ever recorded by a female.
The event was sponsored by Allianz Ireland and took place in the Clayton Hotel in Burlington Road, Dublin. Jack Brockbank, of Guinness World Records, pronounced the achievement at 21:10.
Breaking records is not a novel experience for Sinead. In January 2017, she became the first visually-impaired athlete to complete the World Marathon Challenge and in the process won her first Guinness World Record – seven marathons on seven continents in seven days took her through Antarctica, Chile, the United States, Spain, Morocco, the United Arab Emirates, and Australia.
With the help of her guide runner, John O'Regan, Sinead completed the challenge that encapsulated 59 hours of flight time and 295 kilometres of running, passing through 15 times zones on scant sleep. This came two years after she made domestic history by becoming the first visually-impaired Irish person to run an ultra-marathon in Ireland.
Sinead has long pursued excellence with relentless fervour, an attitude that transcends specification. In 2009 she qualified as Ireland's first registered blind solicitor, in spite of being born with just 5% vision and being registered blind – such a triumph is tangible evidence of her piercing vision and indomitable will.
Sinead explains that this was a conscious decision: "I choose to be a visionary. It takes courage to have limited sight and still go out and run alongside thousands of people as the risks of injury are higher. Courage has a ripple effect – each time we choose courage we make those around us feel better and make the world that bit braver."
Sinead has an ability to connect with people. She can speak to audiences with ease on diversity, inclusive business, health, wellbeing, leadership and social responsibility. She is stellar at offering guidance on mastering adversity and resilience in order to stimulate growth and potential.
Topics
– Resilience
– Overcoming Obstacles
– Teamwork
– Personal Growth
– Self-Belief
– Vision
Interested in hearing from Sinead at your event? Book now by emailing welcome@frontrowspeakers.com or calling us on +353 1 485 3991. We at Front Row Speakers excel in sourcing the perfect speaker for your event – get in touch and join us today.