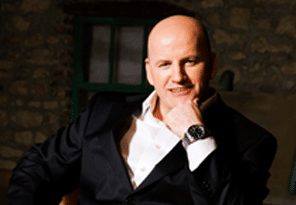 Secrets to Success: Inspiring Stories from Leading Entrepreneurs
Seán Gallagher is an Irish entrepreneur and businessman. He founded the company Smarthomes and has featured as a panelist on RTÉ's Dragons' Den. He came second in the 2011 Irish presidential election in which he stood as an independent candidate.
Do you want to learn how to be more successful in business?  Are you an existing business owner looking to take your business to the next level?  Or are you an aspiring entrepreneur who wants to start your own business but doesn't know where to begin?
I'm really excited to tell you about my new book, Secrets to Success: Inspiring Stories from Leading Entrepreneurs. Due to be launched in early May and published by Mercier Press, this book is a compilation of stories about some of Ireland's most inspiring and best known entrepreneurs.
Honest and insightful, it is packed full of great advice and real-life insights, shared by the entrepreneurs themselves, about their experience from start-up to success.
You will learn about their backgrounds, how they came up with their 'killer' business idea, and how they developed a knack for turning obstacles into opportunities.
There is a well-known saying in business that: "If you want me to be great, you must first show me what great looks like". These stories will show you what great looks like.
SUCCESS IS FOR EVERYONE
This book is a result of interviews with business owners for my weekly column in the Sunday Independent over the past five years.
The two most important lessons I have learned from interviewing these entrepreneurs is that no one ever starts a big business and that you don't have to be great to start a business – but you do have to start if you want to be great.
I have learned that success has a less to do with intelligence and more to do with psychology – a mix of the right skill set and right mind set.
What is most apparent from all these stories is that, regardless of age, gender, financial or educational background, we all have within us the ability to achieve whatever we set our minds to.
In short, we all have the potential to be successful.
LESSONS FROM SOME OF IRELAND'S MOST SUCCESSFUL BUSINESS LEADERS
Once you open this book, you will find yourself in the company of many great heroes of Irish business. Some run companies whose brands are household names while others are less well known but equally inspiring.
Among the 46 companies featured are:
– Avoca
– Tayto
– Flahavans
– Done Deal
– One4All
– Louis Copeland
– Kelly's Resort 
– Harvey's Point 
– The Barry Group
– Clonakilty Black Pudding
– Nightline
– Netwatch 
– Realex Payments
– Tour America
– Teeling Whiskey 
Book Seán for your event now by emailing welcome@frontrowspeakers.com or calling us on +353 1 485 3991. We at Front Row Speakers excel in sourcing the perfect speaker for your event – get in touch and join us today.