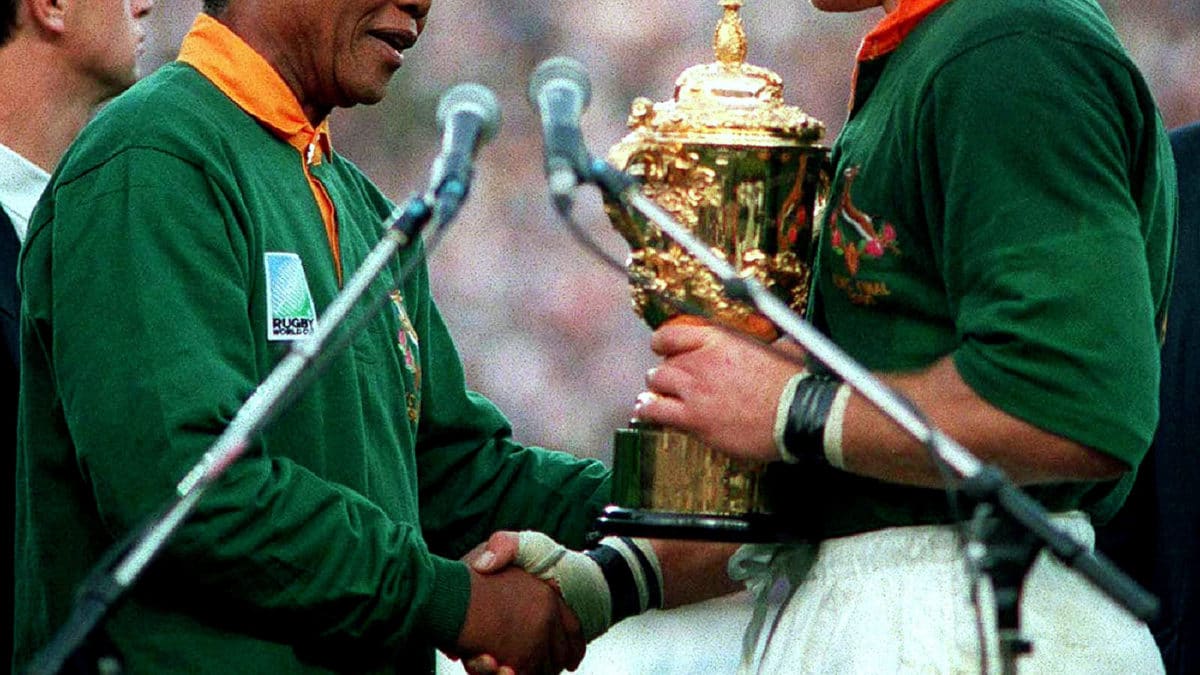 Gain an Edge with our Rugby Speakers
Ahead of Ireland v Wales at the Aviva Stadium this Saturday and following stunning victories over France and Italy, Front Row Speakers caught Six Nations fever and took a moment to appreciate the rugby men on our speaking roster.
Leading the way is the man who has won two Six Nations and made 108 appearances for Ireland, Paul O'Connell, in a career that saw him become the third-most capped player in Irish rugby and the twelfth-most capped player in international rugby union. Paul is an intriguing speaker, evident in his presentation at Pendulum Summit 2018. He detailed the methods he used to get himself in the best shape possible, both mentally and physically, before big games, alluding to his persistent struggle for balance and the elimination of harmful nerves.
Francois Pienaar, born into a working class Afrikaner family in Vereeniging, led South Africa to victory in the 1995 World Cup in a campaign that has been celebrated as a landmark in political unity, best outlined in the book Playing the Enemy by John Carlin – the victory united a nation divided by race following the end of apartheid and the appointment of Nelson Mandela as president. He is now an acclaimed speaker, specialising in motivation, leadership and teamwork.
Another World Cup winner on our team is Sir Clive Woodward. He was Head Coach of the England team that triumphed in Australia in 2003, taking them from sixth in the world to top spot. A goliath of British sport, he also served as Director of Sport for Team GB from 2006 to London 2012. He maintains that his success in sport is down to the creation of a world class environment, accompanied by meticulous attention to the development within said environment of individual talent. Clive is superb on matters such as uncovering the DNA of a champion, how to work so that you'll be remembered, and utilising marginal gains.
Brent Pope is another popular speaker. He was born in New Zealand but moved to Ireland in 1991, enjoying significant spells with St. Mary's RFC and Clontarf RFC. Since retirement he has become heavily involved with RTÉ Sport and has featured on many crossover programmes on RTÉ. A ruthless player, he is remarkably candid about his personal life in his presentations. He specialises in talks on sport, mental wellbeing, business acumen and media insight.
Nigel Owens is one of the most respected referees in rugby. Before reaching the highest echelon of the rugby world, however, he had to come to terms with several issues including accepting his homosexuality, struggling with bulimia and a steroid addiction, an almost lethal concoction that led him to consider committing suicide at 26. He thankfully managed to overcome his issues and become an elite referee, as well as an immensely popular professional speaker.
Interested in hearing from these speakers at your event? Book any one by emailing welcome@frontrowspeakers.com or calling us on +353 1 485 3991. We at Front Row Speakers excel in sourcing the perfect speaking for your event – get in touch and join us today.