Hot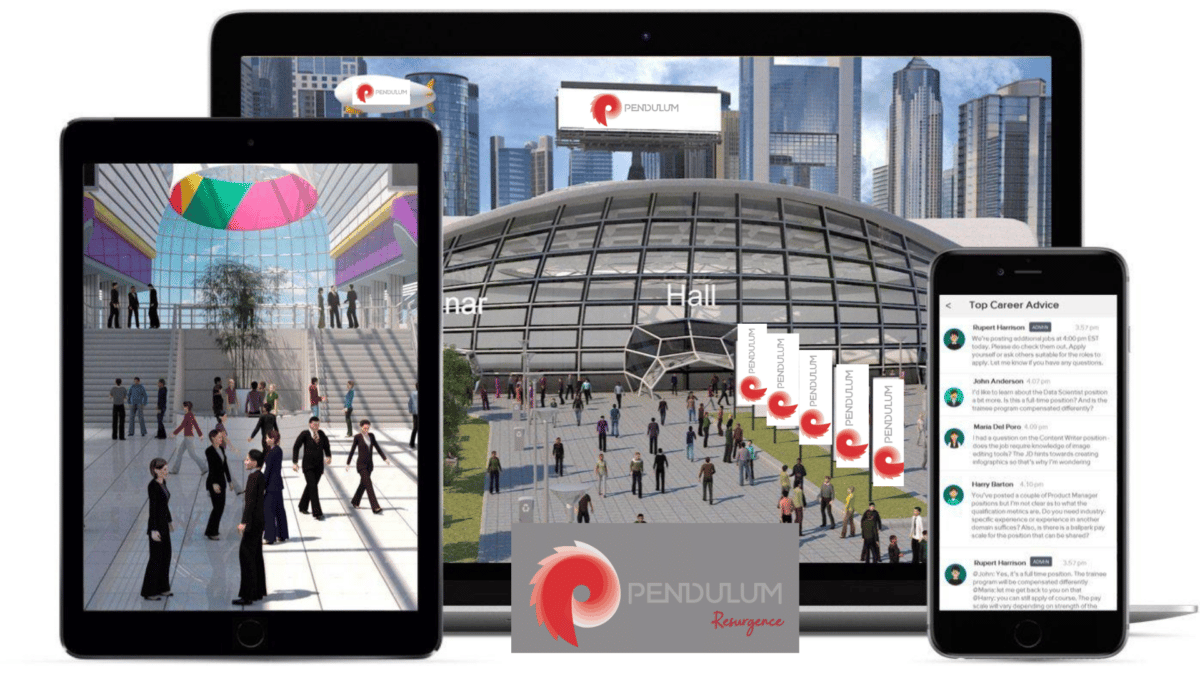 Pendulum Announces Revolutionary Virtual Event
The creators of Pendulum Summit, the world's leading business and self-empowerment summit, have announced they are going virtual on November 27, 2020 with 'Pendulum Resurgence: Emerging From Disruption' – a virtual, live and interactive event.
Three decades on from when the acronym VUCA was first coined by the US military, the current crisis, spurred by the coronavirus pandemic, has accelerated the rate of change, forcing business leaders to deal with unprecedented levels of volatility and uncertainty, and limited reliable data with which to inform their decision-making. 
Businesses, it seems, aren't just expected to "build back better" either. They must build back bolder, and faster, and greener too. As a result, business leaders have been tested like never before. Some have risen to the challenge while others have been left wanting or missing in action.
So, what is it that ultimately makes the difference? What indicates success within leadership DNA? Agility and adaptability…Strategically agile leaders…Authenticity and engagement are the primary indicators of leadership DNA, and in order to rebuild over the next 3 to 5 years, are critical factors that need to be developed and nurtured throughout organisations. Despite significant government support however, this process will be an onerous task, with cash tight and the future uncertain.
The creators of Pendulum Summit, the world's leading business and self-empowerment summit have announced they are going virtual this November with 'Pendulum Resurgence: Emerging From Disruption' – a virtual, live and interactive event. This is in addition to their in-person event which takes place every January in the Convention Centre Dublin, an event like many others, that will be pushed out further in 2021.
Frankie Sheahan, Founder and Global CEO of Pendulum believes that is movement will be the mechanism to help you thrive during these radically different times and feels obligated, as an organisation that specialises in helping you maximise your leadership potential, to provide you with a world-class vehicle that will accelerate and educate you through this period of change.
On Friday, 27th of November 2020, the most respected visionaries, thought leaders, coaches and entertainers of our time including Jack Canfield, World's #1 Leadership and Personal Development Coach, and Bob Proctor, World's Greatest Prosperity Master (who have just been announced) will teach you how to think deeply about your company's intrinsic purpose; provide you with strategies to regrasp the essentials underpinning your business, and inspire you to develop a frame of mind that is more attuned to the concerns of your employees and customers. This exciting virtual event will also focus on critical themes including remote leadership, business agility, well-being, resilience, bouncebackability and personal fortitude. 
Delegates will be in for a treat with an impressive virtual platform allowing them to immerse themselves in live and interactive speaker sessions, experience exquisite networking opportunities through text, audio and video chat in a 1:1 or group chat setting, and a virtual Expo Zone where you can meet Exhibitors and Sponsors. It is also accessible in multiple languages and accessible across different time zones.
Virtual tickets are on now with options that are extremely cost-effective. An example of the list of benefits include:
Live 1 day virtual, live and interactive event with world-class speakers

Pre-event content and amplify sessions to maximise your Pendulum Virtual experience

A visually rich and easy-to-use online platform that can be accessed on the go, on any device, anywhere in the world

Impressive virtual environment with access to Virtual Auditorium, Live & On Demand Sessions, Q&A's and Content Library

Kickstart conversations with other attendees using text, audio and video chat, in a 1:1 chat or group chat setting 

Meet the world's most exciting companies, sponsors and exhibitors with real-time interaction at the Virtual Expo Zone

Customer support with virtual event helpdesk and live chat feature

Pendulum's 21-Day Challenge – a post-event email series designed to continue the conversation

Add exciting content to your Virtual Briefcase to access articles and videos during and post-event

CPD accredited

*On-demand access to all speaker sessions

*Access to Platinum virtual networking lounge

*1 year subscription to Pendulum Talks Digital Platform

*Access to Pendulum Private Virtual Q&A Experience with Speakers

*Enrollment in the world-class Pendulum Inspired Leadership Programme

*Ticket upgrade options
For more information on this virtual event, partnerships or corporate packages, please email welcome@pendulumsummit.com or call +353 1 685 3370.