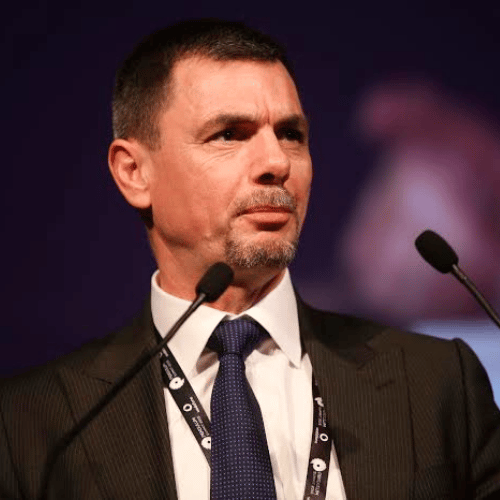 Front Row Speaker Gary Keegan getting recognition for his amazing high performance knowledge
Front Row Speaker Gary Keegan getting recognition for his amazing high performance knowledge. Mentioned in the below article:
Five weeks ago, the word on the ground in Tipperary was that some local bookmakers had stopped taking bets on Willie Maher becoming the next senior manager. The only other potential runner in the race was Liam Cahill but his candidacy appeared to hinge on the outcome of the All-Ireland under-21 final. When Tipperary shocked Cork to win that title, Cahill's stock suddenly had a huge share value. Both men were interviewed for the job. It looked a straight shoot-out between Cahill and Maher but it never had been. The bookmakers are never that gullible.
From the outset of the process in mid-August, the five-man committee to select the manager had gone after the two biggest names in the county — Liam Sheedy and Nicky English. That search may have been aspirational because neither were expected to bite because of such a busy work schedule.
Shortly after Michael Ryan stepped down in early August, Sheedy publicly distanced himself from the role because of work commitments. English immediately ruled himself out. It looked like Sheedy had too after an initial approach but the committee hadn't closed the book on him. Because they wanted Sheedy.
There was bound to be a delay in the process when the committee were fully prepared to wait and see with Sheedy. He may have been teasing out the prospect of managing Tipperary again with his employers. In any case, the committee got word towards the end of last week that they had their man.
Very few outside the committee were even aware that Sheedy had even been approached. When word emerged last Monday that the new appointment would be a "surprise", nobody had any indication who the new man would be. But Sheedy's anticipated appointment at tomorrow night's county board meeting has been universally welcomed within the county.
Sheedy has always been ambitious. His commitments since he stepped away from Tipperary in 2010 reflect as much. He has had two promotions with Bank of Ireland before becoming Munster provincial director for Bank of Ireland. He is Michael Ryan's boss. Sheedy is also chairman of Sport Ireland's high performance unit and a member of the Irish Sports Council. Sheedy chaired the Hurling 2020 Committee between 2012 and 2015. Earlier this year, he made the final shortlist of three to replace Páraic Duffy as GAA director general.
All that experience, especially in managing people, will stand to him now after eight years away from the inter-county game. In his early involvement with the high performance unit, Sheedy spent a lot of time with Gary Keegan and Billy Walsh, two of the most influential men in Irish sport over the last decade.
He has discreetly expanded his wider coaching portfolio but Sheedy hasn't exactly stood back from the training ground either. As well as having an involvement with UL Fitzgibbon teams, Sheedy was an advisor to Eamonn Kelly in Offaly before operating the same role with Antrim over the last two years. As recently as two weeks ago, Sheedy guided the Portroe camogie team to an All-Ireland sevens title.
Despite managing Tipp to the 2010 All-Ireland title, one of Sheedy's greatest achievements was leading Portroe to a North Tipperary title in 2012, defeating Nenagh in the semi-final and Toomevara in the final. At the end of 2012, Sheedy was part of the Newmarket-on-Fergus management team that won a first Clare senior title in 31 years. He was still on board a year later when they narrowly lost a county final to Sixmilebridge.
Sheedy has always been open-minded and eager. He is clearly excited by new challenges and the Tipp job certainly provides him with plenty. Finding new players and freshening up the squad will be a key starting point. So will tweaking Tipp's playing style, especially in how they use the ball. The hurlingtalk Twitter handle produced some revealing statistics recently; of 113 clearances hit past their opponents' 65-yard line during play in four championship games this summer, Tipp only had a 29.2% retention rate; they had just a 41.9% retention rate on their own puckout.
Facilitating that style change will come from good coaching, and assembling an impressive backroom team, but one of Sheedy's biggest challenges will be trying to change the culture, something he managed when he first took over Tipp in 2008. Doing so again a decade later will be an even bigger task but Sheedy won't back down from that challenge.
Sheedy has always been 100% invested in everything he does. In 2013, he was one of 11 volunteers from across 10 different sports to receive a special national award at the Aviva stadium for their contribution to the community. Nominated by his club for all his work throughout the grades, that award epitomised the energy that Sheedy has always possessed. "I'm lucky that anything I do," he once said "I just thoroughly enjoy it."
Doing it at the top level though, is the real juice. "I suppose never say never," Sheedy said in 2014 when asked if he could ever see himself returning to the top level. "If you want to do senior inter-county management it really has to be your number one priority with little distraction. A lot of things would need to happen for that to be my situation. But I won't lie to you, I love the buzz of it."
A lot of things clearly have happened to create that pathway for Sheedy's return. After eight years away, he will soon have that buzz again. And so should Tipperary under Sheedy.
*As Originally Appeared On The Sunday Times  September 2018.