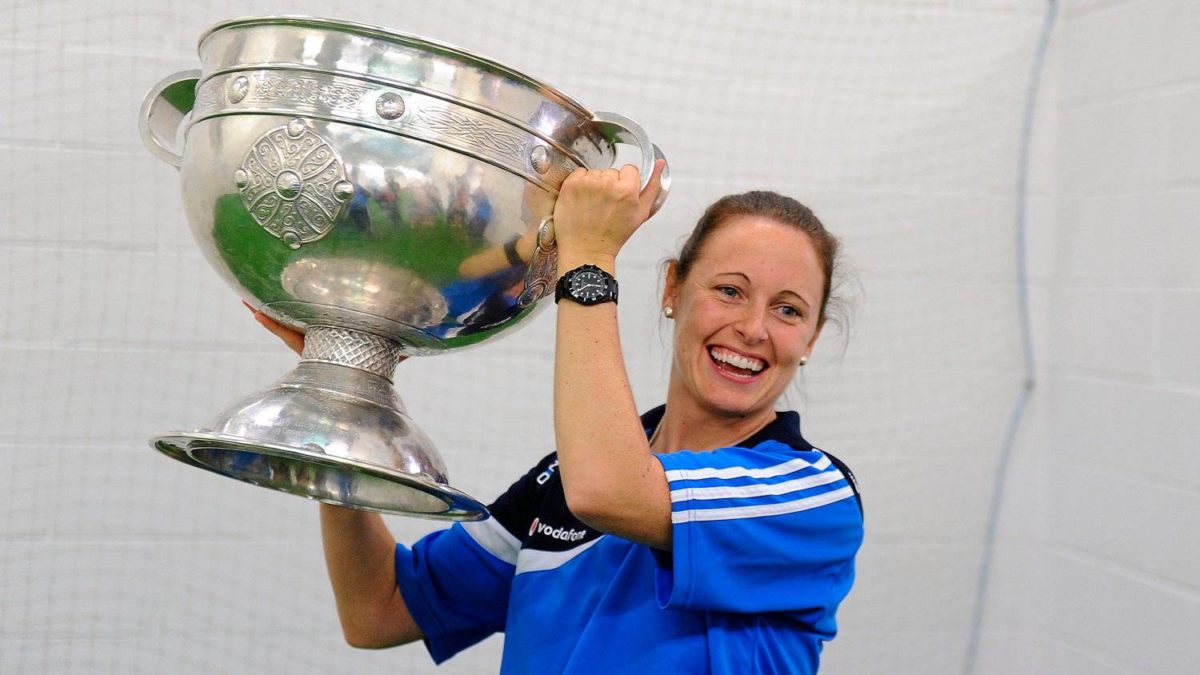 Four All Ireland titles with four different counties – Meet the most sought-after women in the GAA
SLIGO woman Caroline Currid did not hit a sliotar in the All-Ireland hurling final, but she is one of the most significant members of Limerick's 20-strong management team.
A native of Grange, a village in north Sligo, she won an All-Ireland junior football medal with the Yeats County in 2006, but it's her record as a sports performance psychologist which has made her one of the most sought-after figures – particularly in the GAA.
Still in her thirties, so far Caroline has been involved in the back-room teams of four All-Ireland winners – Tyrone (2008), Tipperary hurlers (2010), Dublin (2011) and Limerick (2018) – and has worked with Lions captain Paul O'Connell and Kenya's 800m Olympic champion David Rudisha.
While Limerick team boss John Kiely had thrown a veil of secrecy over the team's preparations, it is interesting to note how many times Currid has been name-checked after match interviews.
After Limerick's breakthrough All-Ireland quarter-final win over Kilkenny – their first championship win over the Cats since the 1973 All-Ireland final – wing-forward Tom Morrissey praised her contribution.
"We have Caroline Currid working with us at the minute and she's been helping us block all the distractions out and any nonsense that does go on outside our camp," he told the Limerick Leader.
Former player and team selector Brian Geary also singled her out, saying: "It is important that the lads are grounded and Caroline has a huge part to play. They are a good group and very much focused on how they play and not what's happening outside."
Currid fell into sports psychology by chance.
She worked in the banking industry, but while rehabilitating from a cruciate ligament injury in 2005 she turned to sports psychology as a method for enhancing her recovery.
Ultimately she quit her job in banking to do a psychology degree through the Open University and later did a masters' degree in sports psychology in the University of Jordanstown.
After spending a couple of months shadowing a rugby union team in New Zealand, she approached Tyrone boss Mickey Harte in 2007.
He is always open to new ideas and having watched her work with the players and team management, he realised that communication lines between the players and the management needed to be improved.
Currid could facilitate this because the players would tell her things they wouldn't say directly to management. Tyrone ended up winning their third All-Ireland title in September.
A feature of Currid's work with GAA teams is that she doesn't outstay her welcome, usually moving on after a couple of seasons.
However, she worked with rugby icon Paul O'Connell from 2008 until his enforced retirement from the game in 2016.
The relationship had an unconventional beginning.
In August 2008 she drove to Limerick to meet him. She was compiling a case study on how high performance Irish sports stars used mental techniques in their preparation. She had already interviewed Catherina McKiernan, Eamon Coghlan and Packie Bonner as part of the project.
O'Connell described the encounter in his autobiography The Battle. The young aspiring sports psychologist was expecting revolutionary ideas on the topic and ultimately none of his answers fitted the norm.
Currid was shocked by his preparation. So much so that O'Connell quoted her as saying: "I am going down there thinking that this guy had it sussed and that his preparation would be really good. But he was obviously doing nothing."
The day after the 2008 All-Ireland football final O'Connell phoned Currid.
He knew she was working with the Tyrone footballers and had watched their victory over Kerry on television.
He told her he had reconsidered his views on sports psychology and within two weeks they started working together on his preparations.
*Originally Appeared on independent.ie on August 19 2018
To book Caroline for your event, contact Front Row Speakers on +353 1 485 3991, or email welcome@frontrowspeakers.com.