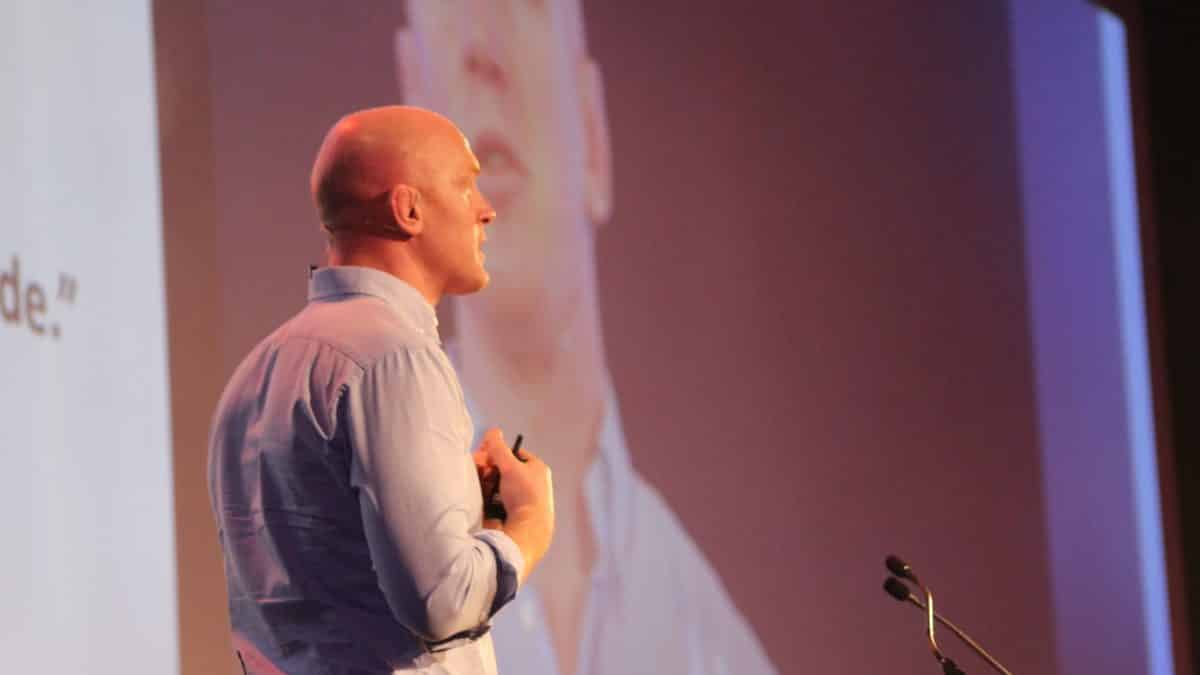 Paul O'Connell: Supercharge your performance
At six foot six, it's easy to assume Paul O'Connell's game is all physical.
However, at Pendulum Summit 2018 he revealed the depth of his mental analysis and emphasised the importance it played in achieving excellence as a rugby player in a career that saw him captain Munster, Ireland and the British and Irish Lions.
"People always ask me if I miss rugby."
"To be honest, I don't. I retired at 35 and had a fulfilling career. I don't miss the comradery or the training, but what I do miss is the sense of purpose – the sense of being on a mission 24 hours a day, seven days a week."
Paul spoke to 7,000 people over two days at the Summit in the Convention Centre Dublin, each one so rapt that a penny dropping would have caused a stir. This was because he presented a powerful triumvirate: proven success, startling vulnerability, and immediately applicable takeaways.
The Limerick man appeared for Ireland 108 times in a career that saw him become the third-most capped player in Irish rugby and the twelfth-most capped player in international rugby union. With Ireland he won four Triple Crowns, two Six Nations and one Grand Slam. With the Lions he toured New Zealand, South Africa and Australia. He played most often in Munster red, lining out for his province 175 times, winning two Heineken Cups and two Magner's Leagues.
In his presentations, Paul details the techniques he used to get himself into the best shape possible, mentally and physically, before big games. He accompanies this with his persistent struggle for balance, of eliminating harmful nerves and learning to enjoy the game more. This is delivered in a straightforward, practical style, blessing anyone listening with the tools to augment their own performance in whatever field they operate.
Perhaps the essence of his talks are best captured in his closing lines at the Summit.
"Everyone works hard now."
"If your way of getting ahead is getting in first and leaving last, you're probably going to burn yourself out."
Interested in hearing Paul's way of getting ahead? Book him now for your event by emailing welcome@frontrowspeakers.com or calling us on +353 1 485 3991. We at Front Row Speakers excel in sourcing the perfect speaker for your event – get in touch and join us today.