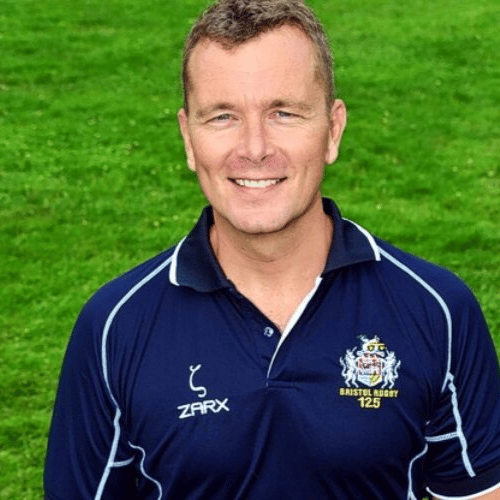 Sean Holley
Sean Holley is a well known Rugby Analyst on BBCW Scrum V, and has an increasing profile in the Media world. As Host on the Rugby Nation Radio discussion programme his skills are very evident and as part of the Editorial teams for Emerald Rugby and Rugby Coaching Weekly amongst others he has proven writing skills.
Sean has a proven ability and knowledge to coach at the highest level in most areas of the game. With the most notable areas including : Attacking Play, Defensive Structures, Core Skills, Back Play, Kicking Strategies, Strike Plays, and Counter Attack. Rugby Coach & Analyst Sean was Head Coach for Ospreys Rugby for nine Seasons – over 250 Games.
Sean has worked with the British Lions, Six Nations Internationals, All-Blacks and Springboks. Sean was also Coach for the Welsh Rugby Union. He has held several other high profile positions in the world of Rugby. He was the longest serving and most successful Welsh Regional Coach in the history of the game.
Sean Holley has years of experience as a Coach Educator and Assessor. He has been employed by: WRU, RFU, SRU, UCD, Bristol RFC, Worcester RFC, Ospreys Rugby, Gloucester RFC, Swansea University, Romanian RFU, Rugby Canada.
Topics
Sean Holley is a renowned keynote and after dinner speaker, capable of addressing wide ranging audiences. From Corporate Conferences, to Charity Functions and Sports Club Dinners, Sean's ability to entertain, and motivate make him the right person for your precise needs.
Sean is also much sought after by Businesses and Governing Bodies to speak about a range of topics including:
1. Developing High Performance Teams
2. Winning Teams
3. Modern Professional Coaching Environment
Testimonials
"Sean's speech and presentation was impressive, creative, passionate, and highly entertaining. He connected to his audience immediately with a great balance of stories, and practical examples of motivating teams under great pressure. His ability to understand what teams need to drive performance and exceed expectations was second to none." Blanche Sainsbury, MD SWW Media.
"We used Sean to give an address at a directors conference and I can only say that his presentation was inspirational. His experience of rugby and teamwork at the highest level was very much relevant to our challenges of getting talented people to work together. We would certainly use Sean again in this role". Ian Mean, Editor in Chief Gloucestershire Media
To book Rugby Coach & Analyst  Sean Holley for your event, contact Front Row Speakers on +353 1 485 3991 or email welcome@frontrowspeakers.com