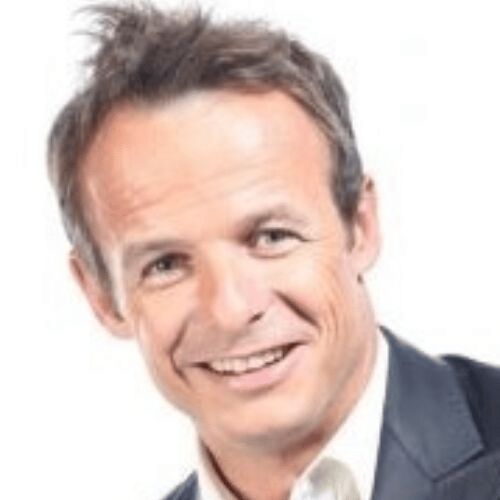 Austin Healey
Former Rugby International, Speaker & Presenter
Austin Healey (born on 26 October 1973) is one of the most highly regarded English rugby players in the modern era. Austin, who also played full-back for Leicester Tigers (with whom he won 2 European Cups), won 51 caps for England and toured with the Lions in 1997 and 2001.
Since retiring from playing rugby, Austin first worked as a successful banker for Credit Suisse and has since become a popular presenter on television and radio.
In 2008 Austin partnered with Erin Boag on Strictly Come Dancing, where he gained huge praise from the judges for his dancing skills and huge love from the women for his see-through shirts. In Austin's first show head judge Len Goodman said "That was the best first dance for a man I have ever seen".
In February 2009, Austin took on the challenge of turning around the fortunes of 5 struggling rugby clubs as part of the ground-breaking, ad funded programme; The Big Tackle for ITV. Austin brokered the deal with O2 and hosted the show using all the experience he had gained from his prolific rugby career.
In June 2009 it was announced that Austin Healey was joining the primetime Saturday night BBC1 entertainment show Hole in the Wall; a series that regularly exceeded 6 million viewers. The show cemented Austin as one of the nations most charismatic sportsmen.
Austin put his dancing shoes back on and took to the road in 2010 as part of the Strictly Come Dancing Live Tour wowing audiences in arenas across the country and winning over 30 of the of the 45 shows.
When ESPN won the broadcast rights to the Aviva Premiership Rugby in the autumn of 2010, Austin was signed up to be their lead-analyst on live matches as well as presenting their highlights programme. He continued in this role for 3 years, during which time ESPN were seen to have transformed the coverage of rugby in the UK.
In the spring of 2013, Austin was announced as the lead presenter on BT Sport. Over the past 3 years, he has fronted coverage of their Aviva Premiership, Top 14, & Premiership 7's matches as well as being one of the regular hosts of Rugby Tonight – widely acclaimed as the best sporting highlights show on TV.
Outside of his role with BT Sport, Austin appeared on ITV1's The Jump, where he reached the semi-finals before suffering a neck injury in rehearsals  and he is a hugely popular corporate host appearing at over 75 events a year. In addition to these roles, Austin is an ambassador for Aviva Insurance  for whom he fronts a number of campaigns a year and since 2013 he has been an ambassador for Jeep UK.
His Daily Telegraph column appears in the paper every Friday and is the most popular rugby column in the newspaper (measured by online interactions).
He is a highly successful businessman; as founder/director of SportFest.co.uk – the UK's greatest sporting weekend for families; OurLegend.co.uk – the home of one-of-a-kind luxury holidays and sporting events & Sports-Show.co.uk – the largest festival of sport under one roof. He also has significant interests in environmental businesses and is a passionate advocate of green technology.
He is married with 4 daughters.