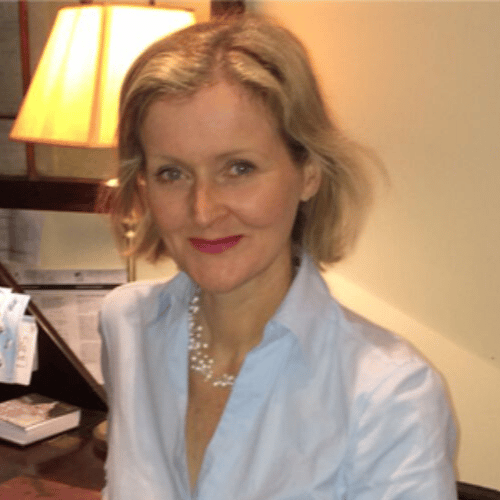 Susannah Healy
Psychologist, Author, Professional Speaker
Susannah Healy is a Psychologist, Professional Speaker, Management Consultant and Trainer, Hypnotherapist and Mindfulness Meditation teacher in Ireland and the UK. She is also author of "Fabulous Jelly: Use Your Brain To Lose Weight" (Mercier Press). 
Her work takes her to all parts of Ireland and the UK. She has previously acted as an International Editor of the European Journal of Clinical Hypnosis and her second book, which has been rattling around her head for some time, has now been out to paper. '"The Seven Day Soul: Finding Meaning Beneath the Noise" (Hachette). Susannah has been invited to comment, write and appear on numerous radio and television programmes and in print media.
Susannah's Philosophy – Feel Good. Do Good. Engage Fully.
Susannah's personal philosophy is that she is here to help others – in fact we all are. And science shows it's good for us! Her PhD studies in meditation, hypnosis and psychology inspire her love of books on philosophy, consciousness and personal change. In her work she helps people and organisations to set goals and achieve them, whether that means accepting yourself as you are, letting go of a phobia or managing the change from project to people management at an organisational level. In this she finds the meaning of her own life and works to help people find theirs.
Over the years Susannah has helped hundreds of people and companies to clarify their goals and to initiate and achieve change in beliefs
Her passion is to help people to find meaning in their lives through learning, insight, personal change and engaging with the world.
Have A Look At Some Of Susannah's Testimonials Here
"Susannah's teaching style: professional, knowledgeable and inclusive. The course was enlightening, valuable,
practical, relevant and very enjoyable."
C.S. London
"I really enjoyed the day. SH is so full of knowledge and so easy to understand. I would love a full course with her."
CC. Limerick
"….excellent trainer- approachable and professional."
VS, London
"Susannah Healy is an example of all that one deeply yearns for- wisdom, modesty and the encouragement to keep going."
EL, UK
"..the trainer's engagement with all the participants. Her knowledge but also her modesty, in showing that mindfulness is to be practised and not something that can be merely learnt, her use and knowledge of the research and litrature."
UK
"Susannah really made an impact on me.  I went back home and reviewed my schedule to see if I could fit more "me-time" in and I could!"
"Susannah's voice was so calming, and her speech was so clear"  "I love how she shared her own personal journey with us. It made changing my lifestyle more achievable"