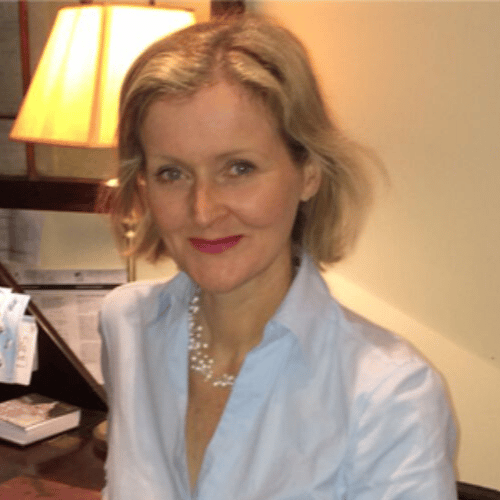 Susannah Healy
Psychologist, Author, & Professional Speaker
Psychologist Susannah Healy is a professional speaker, management consultant and trainer, hypnotherapist and mindfulness meditation teacher in Ireland and the UK. Susannah is also author of "Fabulous Jelly: Use Your Brain To Lose Weight" (Mercier Press). Her work takes her to all parts of Ireland, the UK and the USA for in-person and now virtual speaking events. Susannah has also acted as Int. Editor of the European Journal of Clinical Hypnosis and has contributed to numerous media outlets such as, The Irish Medical Times, The Irish Independent, The Sunday Independent, The Gloss Magazine, Irish Tatler magazine, Irish Tatler Man magazine, Easy Health and Living magazine, RTE (TV and radio), Sunshine radio, Newstalk, East Coast FM, and many US podcasts.
Susannah's Philosophy – Feel Good. Do Good. Engage Fully.
Psychologist Susannah's personal philosophy is that she is here to help others – in fact we all are. And science shows it's good for us! Her PhD studies in meditation, hypnosis and psychology inspire her love of books on philosophy, consciousness and personal change. In her work she helps people and organisations to set goals and achieve them, whether that means accepting yourself as you are, letting go of a phobia or managing the change from project to people management at an organisational level. In this she finds the meaning of her own life and works to help people find theirs. Over the years Susannah has helped hundreds of people and companies to clarify their goals and to initiate and achieve change in beliefs
Psychologist Susannah is passionate about helping others find meaning in their lives through learning, insight, personal change and engaging with the world.
In her most recent book "The Seven Day Soul: Finding Meaning Beneath the Noise" (Hachette) which is now published internationally, Susannah warns that the next frontier of Workplace Wellbeing, from both a legal and personal perspective, is Spiritual Health (Existential Health. All faiths and none). The topic has already been addressed in European courts of law and is a topic that all companies should be aware of. Her talks and workshops educate while bringing warmth, humour and real-life insights to her listeners. Susannah helps companies to retain employees, creating meaning-centred leaders and workplaces, inspiring individuals, allowing employees to remain with a company when money no longer matters and supporting those preparing for retirement. Reviews reflect how Susannah connects with attendees at a very personal level, addressing key topics such as anxiety, burnout, relationship difficulties, finding meaning in life and work and other topics.
Susannah has worked with hundreds of clients including Intel, Dell, Google, Microsoft, Heineken, Citi, PwC, EY, An Post, Aer Rianta, Mergon Int., DHL and Bank of Ireland.
Topics
Spirituality (Existential Health) and Finding Meaning At Work- The Next Frontier in HR
Mindfulness for Calm and Cognitive Agility – workshops and 8 –week programmes
Managing Anxiety
Before Burnout – Home Truths
Improving Sleep
Creating Habits That Stick by Understanding the Neurobiology of Change
Optimising Your Surroundings For Wellbeing – in lockdown and beyond
Emotional Intelligence at Work
Becoming Your Best – Motivation to FulFil Your Vast Potential
Finding Focus
Testimonials
"Susannah's teaching style: professional, knowledgeable and inclusive. The course was enlightening, valuable,
practical, relevant and very enjoyable."
C.S. London
"I really enjoyed the day. SH is so full of knowledge and so easy to understand. I would love a full course with her."
CC. Limerick
"….excellent trainer- approachable and professional."
VS, London
"Susannah Healy is an example of all that one deeply yearns for- wisdom, modesty and the encouragement to keep going."
EL, UK