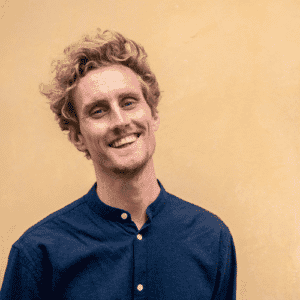 Ronan Harrington
International Keynote Speaker on Resilience, Leadership & Culture
Ronan is a gifted presenter with a fascinating life story. Overnight, Ronan went from a senior leadership position at the British Foreign Office and Extinction Rebellion to being diagnosed with a debilitating lifetime chronic illness.
As a guest contributor to the KPMG Executive Leadership Programme and resilience specialist at the mental health company Tough Cookie, Ronan shares the hidden drivers of burnout and how to become resilient under pressure. He teaches leaders the mindsets and behaviours that are key to scaling a healthy, high performance culture.
Over a decade ago, Ronan became one of the youngest Fellows of the Royal Society of the Arts. As a lead Futurist to the British Foreign Office (at the age of 24), he authored a report on the world of 2030 and how the British Government should respond.
He completed a Masters in Public Policy from Balliol College, Oxford University, and then became one of youngest executives in the City of London, as Director of Futures, Strategy and Animation at RPC. Ronan then took a sabbatical from the business world to lead the political strategy for the Global Environmental Movement, Extinction Rebellion, coordinating a global protest movement in over 60 cities around the world.
Topics:
Resilience (main topic area)
Ronan gives audience insights into the neuroscience of resilience, and how to keep going in the face of adversity, drawing from his own experiences and expertise.
Leadership
Drawing on his senior leadership experience at the British Foreign Office and Extinction Rebellion, Ronan explores how to lead under pressure and what organisations can do to create healthy, high performance cultures.
Mental Health and Wellbeing
Ronan shares his story of how he managed his own mental health having been diagnosed with a chronic health condition, and what practical tools people can apply to be happy in mind and body.
Masterclasses:
Master Class 1: Becoming Resilient: an 8 Step Plan
Ronan teaches a blend of skills to tolerate difficulty, soothe stress, manage difficult thoughts and emotion, and recover the body from intense periods of exertion. He also addresses other causes of overwhelm: how to protect your work agenda, overcoming screen addiction, setting boundaries, designing your life to maintain high well being, reducing your exposure to curve balls, detached problem solving, and cultivating a resilient mindset.
He also gives a primer on the neuroscience of habit formation, which is essential for people to integrate these practices. Each content block has a series of practices which can be done live, depending on the time allocated.
Master Class 2: Creating a healthy, high performance culture
Ronan introduces leaders to the 10 leadership mindsets, behaviours and skills that are central to modelling a healthy, high performance culture. He gives practical inquiry tools to deepen self awareness and clarity around leadership dilemmas. Ronan covers how to create a culture of psychological safety, candour and vulnerability to deepen honesty and trust amongst senior leadership teams.
This masterclass can be followed by a six session learning journey where leaders meet for one hour every two weeks to integrate the frameworks and tools and practice new leadership behaviours.
Both masterclass presentations include a 20 page handout, so everyone can have a reminder and step-by-step practice instructions on their desks back home.
Testimonials:
"Insightful, authentic and engaging. Ronan is a great presenter, taking a topic most are familiar with, but don't really understand, unpacking the myths, laying out the systemic triggers and teaching some great scientifically backed techniques.
His personal story is highly compelling and I would recommend anyone working in a high performance culture or role to spend time with Ronan."
Chris McBrayne, VP Technology, IBM
"I've told so many people about Ronan's talk as it was one of the most thought provoking and poignant presentations I've ever had"
Dave Exall, Chief Information and Digital Transformation Officer, Simply Health.
"As with all of our events we take feedback from our attendees, Ronan received a 100% feedback score which is a first across our networks since I joined the company."
Joe Mullis, Programme Design Manager, KPMG Executive Leadership Programme