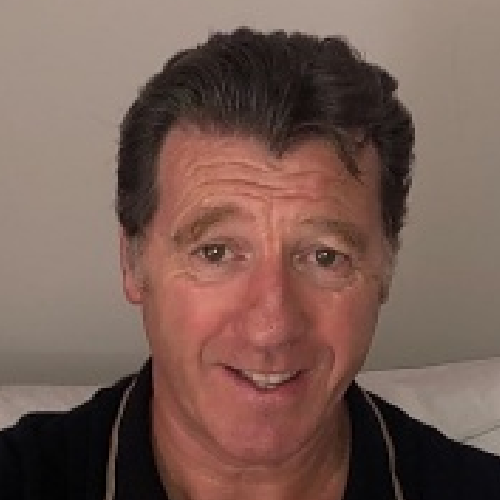 Roddy Collins
Former Professional Footballer and Manager League of Ireland and UK
Former professional footballer and manager Roddy Collins has enjoyed an expansive footballing career. Native of Cabra, Northside Dublin, Collins enjoyed an 18-year long career as a striker for over 16 clubs before stepping into management. Winning the League of Ireland as both player and manager, Roddy Collins has played for and managed over 28 clubs throughout Ireland and England. Specialising in surviving fierce relegation battles, Collins has also gained notoriety for bravely standing up to corruption in Irish Football.
Through his reality show "The Rod Squad", his column in the Irish Daily Star, and his punditry work, Roddy Collins has established himself as one of the wittiest sporting personalities Irish Football has ever produced. Sharing his fantastic football anecdotes matched with his signature North Dublin wit, Roddy has been described as the king of one liners born to make people laugh. Releasing his acclaimed memoir "The Rodfather" in 2023, Roddy shares some of the wildest absurdities of the professional game with spectacular recall. Through his career Roddy has made friends wherever he has gone, along with some high-quality enemies.
Testimonials
"Ever since Roddy Collins has come into the 2 Johnnies world, every other guest has had to work that little bit harder to try and come into the same ballpark as the Rodfather. Hes the master of the anecdote. The king of the one liners, and one of those rare warm personalities who you don't want to leave once the job is done". – The 2 Johnnies, Broadcasters
"Cliftonville FC recently had Roddy at out pre-match lunch as the guest speaker to entertain a healthy crown of over 100 seated guests. A few of us read Roddy's book prior to the lunch so we were excited to hear the stories from the horses mouth. What we did not expect was how personal Roddy made each anecdote to the audience he had in front of him. Roddy played 7 times for Cliftonville and we had more stories than appearances which meant the audience was captivated from start to finish." – Michael Hegney, Cliftonville FC
"Roddy Collins was born to make people laugh until they get a cramp. An extraordinary human being, he is courageous, honest, sensitive, spiky, dramatic and empathetic. When he sits down in company, everyone else sits back and enjoys the show. Every time I have interviewed him I have alternated between fascination and helpless laughter, He is perhaps the greatest natural entertainer in Ireland, always leaving us wanting more". – Joe Brolly, Broadcaster
To book Former Professional Footballer and Manager League of Ireland and UK Roddy Collins for your event, contact Front Row Speakers on +353 1 485 3991 or email welcome@frontrowspeakers.com.