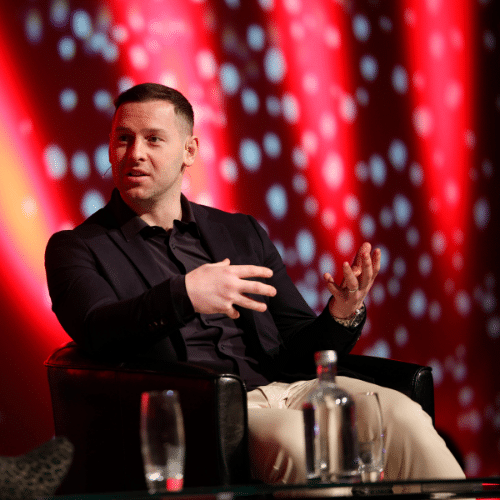 Philly McMahon
Dublin Senior Footballer, Mental Health & Resilience Speaker
Philly McMahon is a Gaelic footballer for Dublin and Ballymun Kickhams. In 2013, McMahon made his first start of the Championship in the All Ireland Final. He was a key performer in Dublin's defeat of Mayo.
McMahon helped Dublin to win the 2015 All Ireland final. He was a key performer in the final where Dublin defeated reigning champions Kerry, McMahon received his first All Star award while was also named on the shortlist for GAA Footballer of the Year. He was again a key performer in 2016 as Dublin again defeated Mayo by a single point after a replay to retain the Sam Maguire Cup. McMahon received his second All Star for his performances.
In 2017 Dublin were narrowly defeated in the National League final by Kerry by a single point. They then went on to win a record 7 Leinster titles in a row. In September, McMahon was heavily involved as Dublin claim a historic 3 in a row All Ireland titles. Having been outplayed in the first half, the Dubs turned the game around to win a thrilling game courtesy of a 75th minute Dean Rock free.
In 2017, McMahon released an autobiography entitled "The Choice", with a strong emphasis on the story of his older brother John who died in 2012 as a result of drug addiction. It was named Eir Sports' book of the year. Philly, even though he was exposed to the drug trade, concentrated on getting an education and in the process became a successful footballer, business man and dedicated part of his life to combatting the spread of drugs.
Topics
Philly concentrates on two philosophies during his speeches:
"One is called 'half-time talk'. The other is 'the power of choice'," In Philly's words "A half-time talk is when some significant event changes the standards of your life. Some people maybe get it from divorce, mental health, maybe a bereavement. Some form of adversity. People wait for something to happen before they decide to change. I am trying to get people to be pro-active, It is about changing negative thoughts into positive thoughts. The most important thing is not to think you have more time. Live every day as it comes because my brother John had 31 years. That was it and his game was over. No going back. One match. Where are you now in your game? How well have you performed. This is your half-time talk. What is the rest of your performance going to be like?"
High Performance
Mental Health
Motivation
Wellness
To book Dublin Senior Footballer, Mental Health & Resilience Speaker Philly McMahon for your event, contact Front Row Speakers on +353 1 485 3991 or email welcome@frontrowspeakers.com.