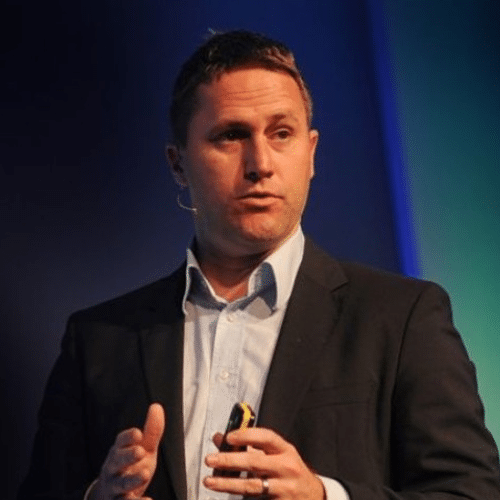 Damien Hughes
Damien Hughes is a highly respected high performance coach known for his expertise in unlocking individual and team potential. With a wealth of experience and a deep understanding of human psychology, Hughes has become a sought-after figure in the world of sports coaching. Born with a passion for understanding what makes people excel, he dedicated his career to studying the psychology of success and performance optimization. Hughes has worked with numerous elite athletes, teams, and organizations, helping them develop a winning mindset and achieve peak performance. With his unique blend of scientific knowledge, practical insights, and engaging storytelling, Damien Hughes continues to inspire and empower athletes and individuals to reach new heights in their pursuits. His dedication to unlocking human potential has made him a trusted advisor and mentor to those seeking to excel in their respective fields.
Additionally, high performance coach Damien is the author of eight best-selling business books which have been translated into ten languages, including The Five Steps to a Winning Mindset and How to Change Absolutely Anything . Damian has recently  co-authored the Sunday Times bestseller, High Performance, and he was  nominated for the 2007 William Hill Sports book of the year award for Peerless, his biography of boxing great Sugar Ray Robinson. Damian has also co-authored two other critically acclaimed biography of boxing legends, Thomas Hearns in Hitman: the Thomas Hearns Story and his biography of Marvelous Marvin Hagler, which became the UK's best-selling sports biography.
High performance coach Damian is the co-host of The High Performance Podcast, an acclaimed series of interviews with elite performers from business, sport and the arts, exploring the psychology and behaviours behind sustained high performance.He has served as a member of the coaching team for England Rugby League, Scotland Rugby Union and a wide range of international and national sporting teams and in 2010 was appointed as a Visiting Professor of Organisational Behaviour for Manchester Metropolitan University.
Topics
Creating a world-class team
Focusing on performance, not outcome
Building trust in relationships
Collaboration
Culture
Embracing change
Becoming self-accountable
Learning from past failure
Creating self-belief
Testimonials
"As someone that has achieved many of my own personal goals and experienced the satisfaction from doing so, I would recommend that you adopt the lessons and techniques, which are captured in this excellent book, to greatly assist you in achieving your own ambitions. Go ahead. Take the plunge and become a fellow liquid thinker." – Sir Richard Branson
"I have worked with Damian Hughes and consider him a friend. He has captured many important lessons which remind us how to deal with change. I, therefore, have no hesitation in recommending this excellent book as a fantastic guide to accompany you on your own journey." – Tony Smith, Head Coach, England Rugby League
"Damian captures many of the ideas of great leadership." – Sir Alex Ferguson, Former Manager, Manchester United
To book High Performance Coach Damien Hughes for your event, contact Front Row Speakers on +353 1 485 3991 or email welcome@frontrowspeakers.com