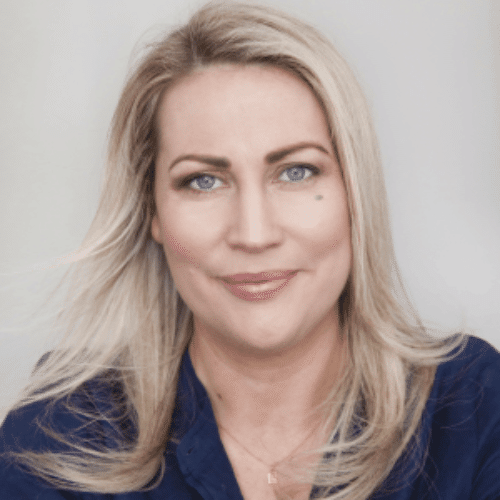 Peigin Crowley
Founder of GROUND Wellbeing
Peigin Crowley, Founder of GROUND Wellbeing, is a wellness curator with over 25 years' experience in the luxury spa industry, having worked at the cutting edge of Spa in Ireland having designed the Spa at Adare Manor and developing the private label spa brand for The Cliff House Hotel.
Since launching GROUND Wellbeing in 2020, Peigin has overseen her spa brand being represented at the highest level – from The Rosewood in Hong Kong, St Barth, Hawaii to The Four Seasons in Boston, Whistler and Toronto and The Waldorf Astoria in Beverly Hills and Edinburgh.
Peigin's products and meticulously designed treatments reflect her expertise and passion for promoting purposeful self-care, addressing globally relevant issues such as fertility, anxiety, menopause, insomnia and gut health. Through her years of work as an aromatherapist, Peigin gained a deeper sense of empathy, compassion and understanding. In 2022, GROUND Wellbeing presented a collection of products formulated specifically for those going through Cancer – a time when wellbeing and self-care and skincare are of paramount importance.
Peigin lives in Cork with her husband Shane and two daughters, Anna Louise and Bella. She is a regular speaker at events covering topics such as Sustainable Wellbeing and Understanding Burnout with partner companies including BMW, Brown Thomas, AIB, Grant Thornton and Lululemon
Topics
Brand Development
Sustainability in Business
Entrepreneurship
Business Pivot
General Wellbeing
Understanding Burnout
The Change: Celebrating Menopause
"Peigin Crowley was our Guest Speaker at our Lululemon Wellbeing Event for Network Cork. What a pro! She delivered an excellent presentation backed up with super slides. Appealing to a broad mix of ages, her polished speech was honest, entertaining and included strong engagement with the audience. Peigin commands a stage not only with her appealing physical presence but with her confident delivery of business, health and well-being topics. A pure gem!" – Maria Desmond – President, Network Cork.