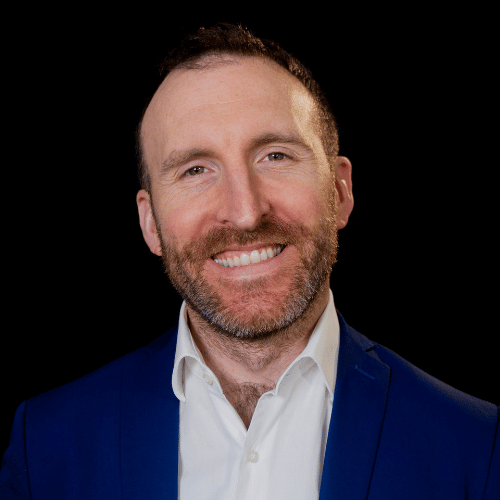 Owen Fitzpatrick
Psychologist, Leadership & Influence Thought Leader
Owen Fitzpatrick is a Globetrotting Psychologist, International Bestselling author and thought leader in the area of Leadership and Influence. Owen has shared the stage with speakers Sir Richard Branson, Seth Godin, Jean Claude Van Damme and Dr Richard Bandler (co-creator of NLP) and has been hired by Billionaires, Olympic athletes as well as Coca Cola, Google, Pfizer, Abbott, Barclays Bank, CBI, Sage and Car Trawler. Having travelled to more than 80 countries and spoken to audiences in more than 25 countries, he has written 6 books that have been translated into more than 15 languages. His TEDx talk 'Mind Control: How to win the war in your head', has been viewed by over 1.3 million people and he is now the host of the Changing Minds podcast, which offers valuable, practical, and evidence-based strategies for improving your communication with yourself and others.
Having studied Strategic Negotiation in HBS and been coached by the media coach for Bill Clinton: Michael Sheehan, Owen understands influence, charisma and the power of language and storytelling to persuade and motivate others like very few people on the planet. His travels have taken him to off-the-beaten-track countries such as North Korea and Afghanistan in his studies on propaganda and beliefs and he has met Indian gurus, South American Shamans and thought leaders across the world in understanding how we think, make decisions and motivate ourselves and others.
Owen Fitzpatrick has a unique insight into what leads to world-class performance and influential leadership. He brings together cutting edge research in Psychology, work in the field of Neuro-Linguistic Programming and Behavioural Economics to share the keys to brilliant influence in an engaging, entertaining and highly enjoyable way leaving his audience educated, enhanced and inspired.
Topics
Thinkinomics: The Basics of Behavioural Economics and Brilliant Decision Making
 The Power of Influence
High Performance Secrets
The Language of Leadership
The Power of Story
World Class Coaching
Raising your Game
Testimonials
"There are few people, who can engage the audience, present the content and inspire people at the best possible way. And one of them is Owen Fitzpatrick. We have worked with Owen in the biggest business leadership conference FORUM ONE, where he had the toughest responsibility to open the event. He shared the stage with such international business and marketing leaders like sir Richard Branson and Seth Godin, as well as with international action movie star Jean-Claude Van Damme. 10 000 people, who listened to Owen's speeches during Forum One 2013 and Forum One 2014 conferences listed Owen as the most engaging speaker."
– Martynas Saikus, Co-founder FORUM ONE Conferences
"Having been to other trainers abroad, I can safely say that the skill, knowledge, information and more importantly, the personal interest from Owen and his trainings are second to none. Outstanding and inspiring are unfortunately understatements."
– Cormac Moore, Comedian and Radio Presenter
"One of the most innovative minds I've ever met" – DP Fitzgerald, TV Presenter
"Owen Fitzpatrick is such an inspiring person" – Denise De Costa, Salesforce
"Relentless, Passionate and Engaging… An Incredible Speaker."- Alessio Roberti, CEO NLP Italy
To book Owen Fitzpatrick for your event, contact Front Row Speakers on +353 1 485 3991 or email

[email protected]