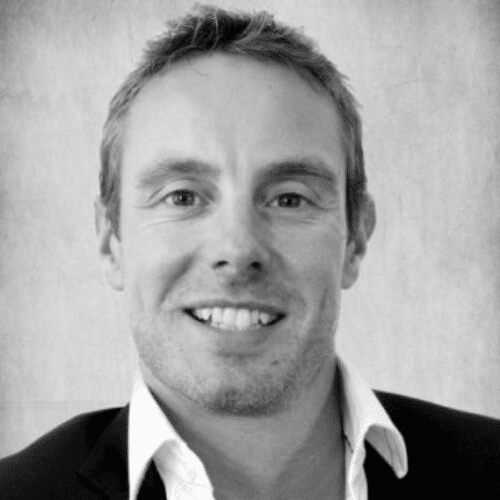 Neil O'Brien
As a Registered Occupational Psychologist, Neil has been involved in the area of people development for over 14 years. Neil began his career with SHL where he learned the fundamental skills of an Occupational Psychologist. Neil was involved in the re-development of the Graduate selection processes for clients such as An Post, Ernst & Young, Bank of Ireland etc. Neil's career with SHL brought him from Ireland, to the UK and eventually to Sydney Australia. During his time with SHL Neil worked with a number of blue chip organisations with his main focus being the selection and development of others. From here, Neil joined PwC in Australia where ultimately he became Senior Manager for Leadership Development. His responsibilities included the identification of high potential individuals and designing leadership development initiatives so as to ascertain levels of ability. Neil also was involved in coaching several of the senior partners within PwC Australia towards more effective performance. Neil has also worked with Pearn Kandola, global leaders in Occupational Psychology. In 2009, Neil founded O'Brien Consulting Business Psychologists Ltd (OBC) and has been consulting to many of the major public and private sector organizations in Ireland, the UK and mainland Europe. Neil also runs a fitness business called Keepfit.ie. Outside of the world of business, Neil is an IRFU certified strength and conditioning coach and has been instrumental in the development of high performing rugby teams.
Some of the major projects Neil has been involved with have included:
– Executive Coach at board level for IBEC
– Executive Coach at senior management level at Aer Lingus
– Design and implementation of Bank of Ireland Graduate Attraction, Recruitment and Assessment process (Winner of Best Graduate Recruiter in FS 2013)
– Implementation of Graduate Assessment Process within An Post
– Development of Organizational Wide competency model for Guidant Pharmaceuticals
– Development of Competency model with Office of Health Management
– Design and implementation of HR restructuring process with large semi state organization
– Implementation and delivery of large bespoke Outplacement programme with major financial services organization going through wind down
– Design and delivery of bespoke executive assessments for Bord na Mona
– Bespoke assessments for senior roles at Council of Europe
– Assessment of staff during Eircom organizational re-structure
– Design of Irish Defence Forces Cadet Recruitment Process
– Design and delivery of Leadership development centres with PwC, Bank of Ireland, BG Exploration, BBC, Australian Public Sector
– Delivery of Interview Skills and Assessor training
– Delivery of 1:1 Executive Coaching at senior level
Qualifications:
– Registered Psychologist with the Psychological Society of Ireland
– Degree in Psychology (UCD)
– Postgraduate Certificate in Occupational Psychology from the British Psychological Society (BPS).
– Postgraduate Diploma in Business Studies (UCD)
– Masters in Business Studies specializing in Management and Organizational Studies both from University College Dublin. (UCD)
– Diploma in Cognitive Behavioural Therapy (Institute of Commercial Management)
– Member of the PSI Division of Work and Organizational Psychology
– Member of the British Psychological Society Division of Occupational and Organizational Psychology and Division of Sports and Exercise Psychology.
Topics
Neil delivers a number of masterclasses tailored to client requirements which include topics such as:
Master class 1: The Psychological Contract
Master class 2: The Transformational Leader
Master class 3: Decision Making Strategies
Master class 4: Corporate Wellness (including stress management)
Master class 5: Building your Personal Brand
Master class 6: Leadership for Results
Master class 7: Applying Leadership in Sport to your Business
Master class 8: Motivating a de-motivated workforce
Master class 9: How to build a High Performing Team
Master class 10: Coaching for Results
Master class 11: Application of Thought, Task and People Leadership
Master class 12: Managing Personality Differences in Business
Master class 13: Positive Psychology
Neil has worked with clients such as Bord na Mona, KMPG Ireland, PwC, Bank of Ireland Group, AIB, eircom, Kerry Group, Microsoft, Google, Axa, Accenture, Aer Lingus, Qantas, Pfizer and many more.