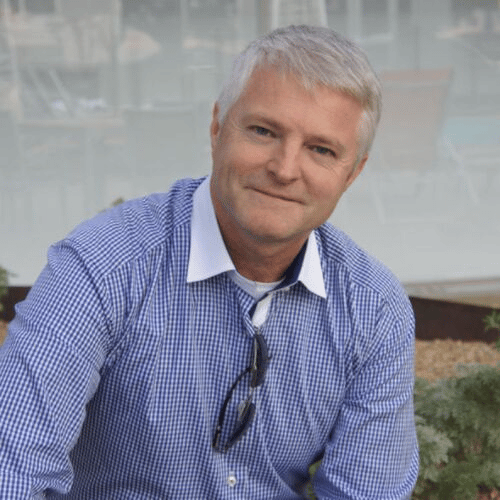 Derek O'Neill
Mindfulness Expert, Wellness Thought Leader & Change Catalyst
Standing in front of thousands of people, Derek O'Neill has the uncanny ability to connect with each person in the room and make them feel as if they are having a private conversation. His charisma is magnetic and his energy palpable, and at the end of the day, the audience understands that positive change is possible, and leave empowered to start manifesting their dreams.
For more than 30 years, Derek O'Neill has been transforming the lives of people around the world. An internationally acclaimed psychotherapist, motivational speaker, author, martial arts sensei and humanitarian, Derek inspires and uplifts people from all walks of life – offering guidance to influential world leaders, businesses, charities, celebrities, athletes, politicians and everyday people alike.
Distilled from a successful psychotherapy practice, martial arts career and study with wise yogis and Indian and Tibetan masters, Derek offers insightful wisdom and thought provoking perspectives to address the issues facing humanity today.
Through his books, workshops, consultations, speaking engagements, and humanitarian work, Derek shows people how to activate their highest potential, so they can bring harmony, happiness, and success back into their personal and professional lives.
Derek is the founder of Creacon Wellness Retreat, in Wexford Ireland, a center for personal reflection, wellbeing, relaxation and self-exploration. He is also the author of over 20 personal development books. The Get A Grip series provides over a dozen books to help with life's greatest challenges including; addiction, anxiety, anger, depression, suicide, relationships, dreams, weight, grief, stress, and bullying.
Topics
Derek shares how important we all are, how powerful the mind is and how powerful we as human beings truly are. Derek speaks on a variety of wellness, leadership and personal development topics, and can tailor-make his presentation to meet your needs. Popular topics include:
Leadership: Bringing integrity back to the boardroom
Success: Enhancing wellbeing and prosperity in the workplace
Purpose: Creating the life you were meant to live
Passion: Uncovering innovation, passion and creativity
Reality: How the subconscious mind influences our reality
Wellbeing: Tapping into your full potential to achieve your goals
Relationships: What your relationships say about you
Awards
In his life, Derek achieved master black belt, hosted radio shows, made appearances on television, and addressed the United Nations but his most cherished achievement is his humanitarian work. Through his charity SQ Foundation, he has fed and clothed over 35,000 children, and recently opened a fully accredited university and 100 bed hospital in India. In recognition, Derek was honored as Humanitarian of the Year and named International Celebrity Ambassador for Variety International Children's Charity.
Testimonials
"I cannot adequately express the extent of change I have undergone as a result of attending this recent workshop. I have been transformed. All three facets of self-improvement have been touched and elevated… acceptance, knowledge and compassion. More specifically I have refocused attention to my wife and children and less to the mercenary transactions that I felt were so vitally important… I marveled at attendees transform from unwilling visitors to heartfelt participants. I salute you, Derek. Thank you!"