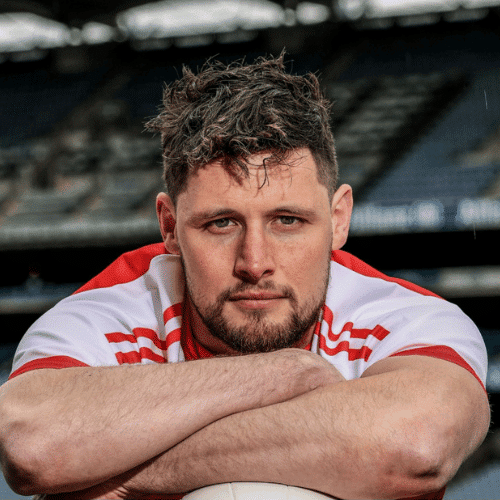 Padraig O'Hora
Mayo Footballer & Mental Health & Neurodivergent Advocate
Mayo footballer Padraig is well known for his advocacy in the mental health arena. Padraig is a father of three, lives in  Mayo, and works as a youth Justice worker for Youth Work Ireland and as community liaison officer for the Mayo Mental Health Association. He is also heavily involved in the community, founding a community group in 2020 to tackle the lack of inclusivion in Ballina and Mayo. This has led to a number of successes for the local neurodivergent community most of all the fundraising and development of a sensory park in Ballina. Padraig regularly delivers talks that delve into the areas of mental health, in particular resilience.
Mayo Footballer Padraig has also developed a unique talk on inclusion and diversity with a focus on Autism and ADHD. Having received a later in life diagnosis of ADHD himself, Padraig found himself part of the neurodivergent community. Having struggled with inclusion in his formative years, this diagnosis along with many years working in the area has ignited a passion in Padraig to educate people on inclusion and to help give a better understanding of people with Autism and ADHD so they can feel 'seen', included and appreciated in the workplace, school, local sports clubs and in their communities. With both of Padraig's talk topics, he ensures he draws parallels for each relevant audience, and tailors his presentation to speak to companies, sports clubs and local communities alike, making the skills he is highlighting directly transferable to those he is addressing.
Topics
Mental Health
Resilience
Neurodivergency
Inclusion
Diversity
Elite Sport
Community
To book Mayo Footballer Paidraig O'Hora for your event, contact Front Row Speakers on +353 1 485 3991 or email welcome@frontrowspeakers.com.