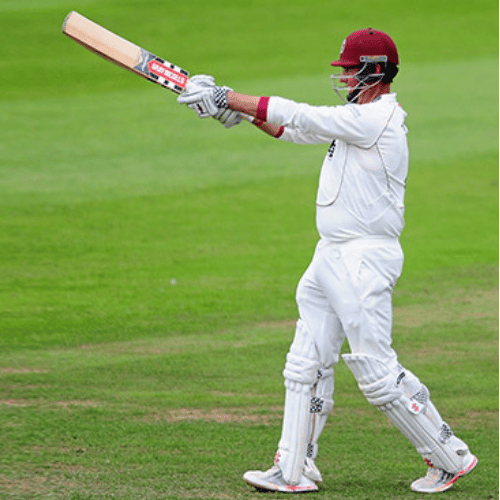 Marcus Trescothick
Legendary English Cricketer & Speaker
British cricket speaker and left-handed batsman Marcus Trescothick was one of the finest opening batsman in recent British history; spending time playing for both England and his domestic team Somerset, Trescothick is known for his power and accuracy.
Though a stress related illness forced Trescothick to retire from international cricket. Marcus started to focus solely on his work as a sports speaker he continues to play for Somerset, where he has a stand named after him, and hopes to continue playing until he's at least 40. Trescothick often appears at Somerset after dinner speaker events and is often called upon to present award ceremonies and present events at the cricket club.
Remembered by many as part of one of the strongest teams in England history Trescothick's first four centuries came in losing matches, marking him out above his fellow players and cricket speakers as an ambitious and determined player who is able to keep is cool even when the odds are stacked against him. Known as somewhat of a gentle giant Trescothick's hefty and knock-kneed visage gives way to a genial and interesting personality making him an excellent after dinner speaker.
During his international career Trescothick was privileged enough to play alongside a number of legendary English players including Nasser Hussain and the sporting veteran and cricket speaker Mike Atherton. Inspired by his peers and heroes Trescothick learnt fast and found himself joining the England team's management committee whilst on his very first tour.
Representing England at 76 Test Matches and 123 One Day Internationals Marcus Trescothick is well equipped to present as a sports speaker at international sporting events, as well as appearing on television broadcasts and commenting to the media
Topics
When he's at corporate events, Marcus is known to cover the following topics:
Drive & Determination
Sporting Success
Local Cricket Clubs
International Cricket
Peak Performance
To book Entrepreneur, Legendary English Cricketer & Speaker Marcus Trescothick for your event, contact Front Row Speakers on +353 1 485 3991 or email welcome@frontrowspeakers.com