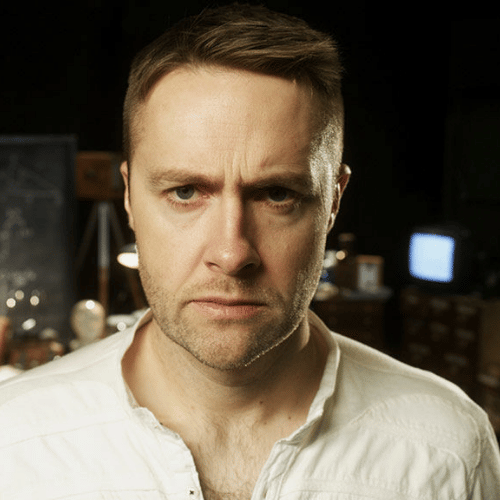 Keith Barry
World's Leading TV Hypnotist, Mentalist and Brain Hacker
Keith has the unique ability to hack into people's minds to help them achieve peak performance both professionally and personally. In his keynotes he shares a variety of techniques that will embed a champion mindset and de-
velop mental toughness subconsciously. Your employees and delegates will learn how to programme their goals and targets deep within.
His keynotes and seminars are designed to be entertaining with mind bending mentalism demonstrations but always remembering to keep the core corporate message at the forefront. He will work with you and your team to ensure a bespoke experience that will inspire, amaze and educate the delegates.
Each presentation is fully customizable, and Keith is always willing to collaborate with event planners to design the best keynote possible for your meeting, conference or event. In addition to his keynotes, Keith has worked with many CEOs and world-class athletes, including Olympic badminton player, Scott Evans, and former Ireland rugby captain, Rory Best, to help them redefine the impossible.
Topics
Mind Magic
– Learn to reprogramme your subconscious mind to achieve your targets on time
– Understand how to enter 'super-activity' mode to propel your business ahead of the competition
– Develop techniques to achieve a growth mindset
Motivational Mentalism
– Energise your team to improve employee engagement
– Dramatically motivate attendees to achieve world class results
– Create a culture where employees will consistently stay motivated
Leadership Mastery
– Learn specific skills and techniques to instantly improve your leadership capabilities
– Upgrade your internal operating system to lead from within
– Walk away with action steps necessary to lead your team to success
Redefine The Impossible
– Transform your mindset from impossible to 'I'm Possible'
– Neurologically shift from ordinary to extraordinary
– Rewire your brain to accomplish the impossible
Virtual keynote:
Keith's keynotes can all be presented virtually. The technical aspects will be designed and delivered with Keith's virtual tech team to ensure the event is of the highest quality and can be live streamed to an audience of 1-10,000. The talk will be streamed in UltraHD 4k quality, with-multi camera switching available and also branded with your corporate logo and animations.
Testimonials
'It's rare to find an entertainer who can inspire yet entertain like Keith Barry. Our team are buzzing after him'. – Alan O'Herlihy , CEO Everseen.
'Keith's a true magician of the mind' – Bono.
'Superb insight that is valuable in business and in our personal lives" – Michelle Morrissey, Manager of Internal Communications ESB.
'Unbelieveable' – Morgan Freeman.
'Keith is a speaker who can motivate, entertain and inspire any audience' – Frankie Sheehan, CEO Pendulum Summit.
'IIBN would highly recommend Keith's virtual presentation to corporate groups looking for new ideas to inspire and motivate their teams.' – Fiona Craughan, Chief Marketing Officer, IIBN.
To book Keith Barry for your event, contact Front Row Speakers on +353 1 485 3991 or email [email protected]