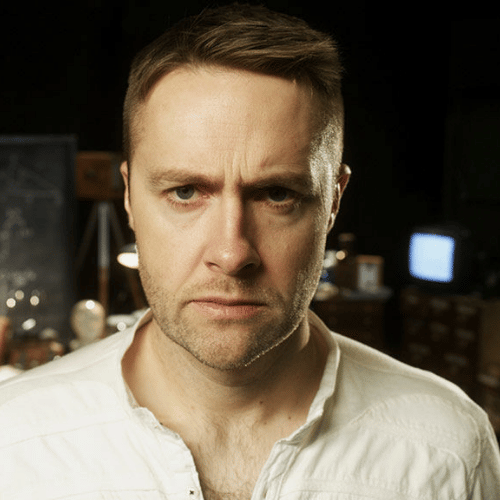 Keith Barry
World's Leading TV Hypnotist, Mentalist and Brain Hacker
Keith Barry is the world's leading hypnotist, mentalist and brain hacker. He graduated with a first-class honours degree from NUIG in chemistry, and has since ascended to the pinnacle of his profession.
A renowned performer, he has toured for many years showcasing his skills in every corner of the globe. He has starred in over 40 international TV shows, most recently the primetime ITV programme You're Back in the Room.
He has appeared many times on The Ellen DeGeneres Show, The Jimmy Kimmel Show, and The Conan O'Brien Show, and has starred in his own US TV series, Deception with Keith Barry, for the Discovery Channel, and Keith Barry: Extraordinary, his own CBS magic special that followed MTV's Brainwashed.
Keith adapted You're Back in the Room for Channel Nine in Australia, created Brain Hacker, and saw Deception with Keith Barry become popular in over 110 countries. He served as Chief Magic and Mentalist Consultant for the Lionsgate blockbuster Now You See Me: The Second Act, the sequel to the box-office hit Now You See Me – work that saw him in London and Macau for nearly a year. He had operated as Chief Mentalist and Hypnotist Consultant for the original, shot in New Orleans and Paris and earned over $360 million.
In 2009, Keith was awarded both the prestigious Merlin Award for being "Mentalist of the Year" and was named by the Las Vegas Review Journal as "Best Magician in Las Vegas". His TED Talk has been in the Top 20 TED Talks since 2008 and has racked up over 25 million views.
Over the last decade he has performed live to over a million people all over the world – Las Vegas, the entire United States, Australia, New Zealand, Canada, Spain, South Africa, Ireland and the United Kingdom.
Topics
An expert in magic, mentalism, hypnosis, escapology, brain hacking and deception, delegates will get an in-depth look into Keith's mind-blowing skills that turn the ordinary into the extraordinary and showcase the limitless power of the mind.
In his keynote presentation 'Mind Magic' Keith reveals to the audience how to tap into their subconscious minds to break through barriers, disrupt unhealthy thought patterns and exceed expectations both in their business and personal lives. As a leading expert in influence and persuasion he will also share information on how to communicate ideas better using NLP strategies such as modelling, pacing, leading and yes-setting. Amazing and informative this keynote has something for everyone.