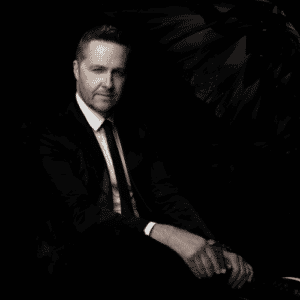 Keith Barry
World's Leading TV Hypnotist, Mentalist and Brain Hacker
Keith has the unique ability to hack into people's minds to help them achieve peak performance both professionally and personally. In his keynotes he shares a variety of techniques that will embed a champion mindset and de-
velop mental toughness subconsciously. Your employees and delegates will learn how to programme their goals and targets deep within.
His keynotes and seminars are designed to be entertaining with mind bending mentalism demonstrations but always remembering to keep the core corporate message at the forefront. He will work with you and your team to ensure a bespoke experience that will inspire, amaze and educate the delegates.
Each presentation is fully customizable, and Keith is always willing to collaborate with event planners to design the best keynote possible for your meeting, conference or event. Keith has presented at many conferences such as The Cannes Lions Festival of Creativity, The Pendulum Summit and TED, his TED Talk being in the top twenty-five TED Talks of all time, currently boasting over twenty-five million views. In addition to his keynotes, Keith has worked with many CEOs and world-class athletes, including Olympic badminton player, Scott Evans, and former Ireland rugby captain, Rory Best to assist them in focusing and improving their techniques and strategies. Keith launched his new book Brain Hacks in 2021. In this ground-breaking book, Keith reveals a variety of techniques that will help cultivate a champion mindset and develop mental toughness subconsciously.
"Keith programmed a drive & focus in my subconscious, and it took my performance beyond what I thought was possible!"
Rory Best – Former Captain of Irish Rugby Team
Topics
Mind Magic
– Learn to reprogramme your subconscious mind to achieve your targets on time
– Understand how to enter 'super-activity' mode to propel your business ahead of the competition
– Develop techniques to achieve a growth mindset
Motivational Mentalism
– Energise your team to improve employee engagement
– Dramatically motivate attendees to achieve world class results
– Create a culture where employees will consistently stay motivated
Leadership Mastery
– Learn specific skills and techniques to instantly improve your leadership capabilities
– Upgrade your internal operating system to lead from within
– Walk away with action steps necessary to lead your team to success
Redefine The Impossible
– Transform your mindset from impossible to 'I'm Possible'
– Neurologically shift from ordinary to extraordinary
– Rewire your brain to accomplish the impossible
Virtual keynote:
Keith's keynotes can all be presented virtually. The technical aspects will be designed and delivered with Keith's virtual tech team to ensure the event is of the highest quality and can be live streamed to an audience of 1-10,000. The talk will be streamed in UltraHD 4k quality, with-multi camera switching available and also branded with your corporate logo and animations.
Performer and MC:
As the world's leading TV hypnotist, mentalist and brain hacker, Keith Barry has been blazing a trail across the globe for many years.  His mind-blowing skills have been showcased in over forty international television shows, including You're Back in the Room. The first hypnotism format on TV in the UK for several years, this show garnered huge audiences and proved to be a big prime-time hit for ITV. Due to the unsurmountable success of the show Keith then went on to feature in the Australian and US versions. Keith's homegrown RTE TV series The Keith Barry Experience aired in the last quarter of 2019, returning to our screens for a second season in 2022.
As well as his own hugely successful US TV series, Deception with Keith Barry, Keith has appeared many times on some of the most prestigious US shows such as The Ellen DeGeneres Show, The Jimmy Kimmel Show and The Conan O'Brien Show. He has also brain-hacked many celebrities including Bono, Nicole Scherzinger, Morgan Freeman and many more.
One of Keith's recent projects saw him working as chief mentalist and hypnotist consultant for the blockbuster movie, Now You See Me. Shot in New Orleans and Paris, it starred Woody Harrelson, Morgan Freeman, Jesse Eisenberg, Mark Ruffalo and Michael Caine and grossed over $360M at the box office. His huge success in working extensively with Woody Harrelson, who plays a mentalist, ensured he was hired as chief magic and mentalist consultant for the sequel, Now You See Me – The Second Act.  He worked on this for almost a year, through its filming in London and Macau.
Keith has written, produced and performed many of his own live stage shows over the last fifteen years and has sold out venues in the US, Australia, Canada, Spain, South Africa, the UK and of course his native Ireland. Keith's performances involve him mixing a unique blend of brain hacking and visual magic to blow the minds of his audience. They are also packed with audience participation, where Keith implants and extracts thoughts and also predicts the behaviour of the attendees. Each show is fully customizable, and Keith is always willing to collaborate with event planners to design the best show possible for your meeting, conference or private event. Keith's performances are unforgettable, fun-filled, and laugh-out-loud funny. Whilst his shows are fully audience interactive, Keith ensures nobody looks foolish or is forced to participate against their will. Audiences will leave with a feeling of wonder and know they have witnessed something truly unique. Praised for his approachable nature and likability, Keith is the perfect entertainer for those looking to deliver an extraordinary experience to their guests.
Keith has hosted events for clients including Facebook, Google, DELL, Amazon and Apple.

"Keith's the type of entertainer that every entertainer should study. He's a genius!"
Woody Harrelson – Actor
Testimonials
'It's rare to find an entertainer who can inspire yet entertain like Keith Barry. Our team are buzzing after him'. – Alan O'Herlihy , CEO Everseen.
'Keith's a true magician of the mind' – Bono.
'Superb insight that is valuable in business and in our personal lives" – Michelle Morrissey, Manager of Internal Communications ESB.
'Unbelieveable' – Morgan Freeman.
'Keith is a speaker who can motivate, entertain and inspire any audience' – Frankie Sheehan, CEO Pendulum Summit.
'IIBN would highly recommend Keith's virtual presentation to corporate groups looking for new ideas to inspire and motivate their teams.' – Fiona Craughan, Chief Marketing Officer, IIBN.
To book World's Leading TV Hypnotist, Mentalist and Brain Hacker Keith Barry for your event, contact Front Row Speakers on +353 1 485 3991 or email welcome@frontrowspeakers.com.