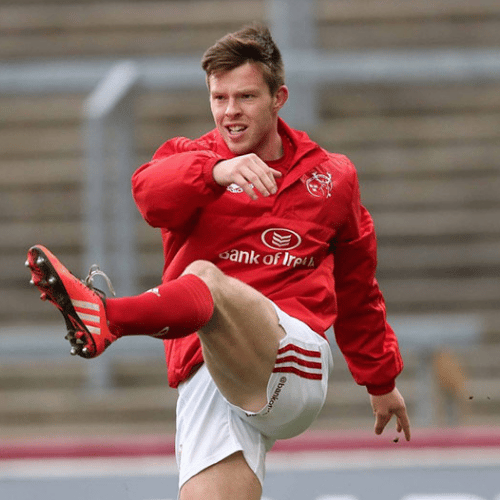 Jonny Holland
Former Rugby Pro, Nutritionist and Coach
Jonny Holland is a former professional rugby player with Munster rugby. After retiring from the game at 25, due to a hamstring injury that refused to recover, Jonny completed a post graduate degree in Applied Sports & Exercise Nutrition.
During his time as an athlete Jonny focused much of his attention on nutrition and doing as much as he could to lead a healthy lifestyle and achieve goals. Professional rugby gave Jonny the exposure to top class coaches in all areas including nutrition, sports science, mental skills and balancing lifestyle.
Educating himself in nutrition allowed Jonny to combine his practical experiences at an elite level with science to achieve his goals beyond a rugby career.
Jonny's aim is to be able to help as many people with a particular focus on:
– Performance Nutrition & Coaching
– Recovery from injury & illness (nutritionally and mentally)
– Resilience & adapting to change
After leaving the game at a young age Jonny felt he had a lot more to give to others. He is the assistant coach with Cork Constitution F.C senior team.
Topics
Nutrition:
– Weight loss and muscle gain
– General health
– Exercise & sport
– Office lifestyle (focus on energy, activity and eating behaviours)
– Injury and illness prevention and recovery
Wellness/Mental Strength/Resilience:
– Dealing with change and setbacks
– Goal setting
– Positive Reinforcement
– Visualisation
– Self belief
To book Jonny Holland for your event, contact Front Row Speakers on +353 1 485 3991 or email

[email protected]