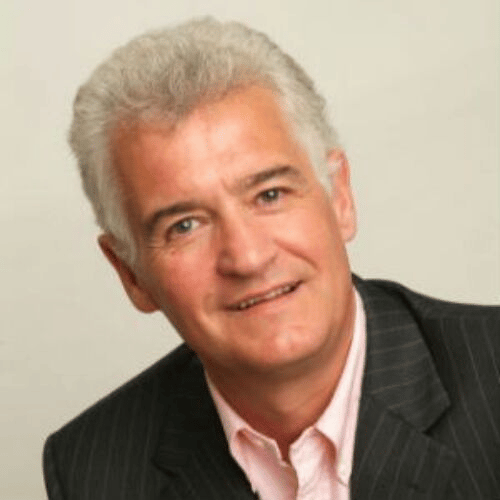 Jack Black
Personal Development Specialist
Personal Development Specialist Jack Black is the Founder and Course Director of MindStore International Ltd. In the 1980s, he was a social worker in the underprivileged East End of Glasgow. After seeing two colleagues destroy their health through the stress of work whilst only in their 40s, and then experiencing a similar collapse himself, he decided to discover how stress could be managed and personal development harnessed to allow people to fulfill their potential. MindStore was the culmination of his findings and now Jack is recognised as one of Europe's leading authorities on personal development and is an internationally renowned keynote speaker.
MindStore is one of the world's leading personal development programmes. The system has evolved over 25 years of research and development and underpins a range of unique tools designed to empower anyone to achieve much more in their personal and business lives. MindStore uniquely provides participants with mental tools to harness whole brain thinking to succeed and enjoy life to the full. With MindStore offices in the UK, France, Switzerland, Germany and Australia, Jack Black's philosophy is spreading around the world.
The Personal Development Specialist is also an author. His bestselling books are 'MINDSTORE the Ultimate Mental Fitness Programme' and 'MINDSTORE for Personal Development'.
Topics
Through his motivating presentation style that is inspiring and entertaining, Jack is able to move audiences to make massive changes in their way of thinking. His unique input will make any event an extraordinary and special day. His specialities include:
The myth of traditional goal-setting
How to develop and reinforce a positive and optimistic company culture
Enhancing your competitive advantage with innovative and creative thinking
The power of 'whole brain thinking', motivation and peak performance
Work/ life balance
Self-confidence the five characteristics of success
Testimonials
"Jack Black presented a programme as part of our global senior leadership development initiative. The focus was on achieving extraordinary performance. The programme was inspirational and highly effective. Jack introduced a number of new and exciting concepts to our team as well as a number of easy to use and highly effective tools. The feedback from the programme was outstanding and has helped in raising the performance of an already high performing group of leaders." Jon Shepherd, Chief Learning Officer, Mars Incorporated
"MindStore and Jack Black have had a really positive impact on our organisation and me personally- I always knew that I had fantastic people working with me- but it took MindStore to get some of them to realise it." Paul Mallon, Vice President, Petrofac Integrated Resources
"Thinking positively, dealing with complexity, avoiding stress and performing optimally are all critical in a fast moving customer facing organisation such as ours. MindStore has not only been supplier of programmes to help with this challenge but has influenced our thinking and training development." Patrick McGrath, Virgin Trains
"From the moment he took to the stage Jack had our audience completely captivated. He adapted our theme and brief to not only inspire and motivate us but he threaded in tools and methods for improving our performance. The guys couldn't stop talking about the content all night long." Sam Davidson, Group Human Resource Director, Henderson Group Belfast