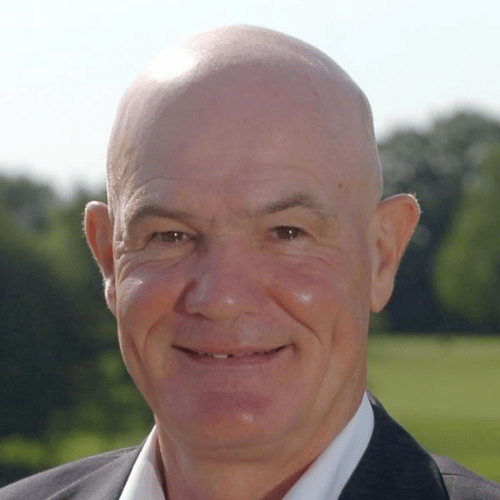 Stephen Simpson
Mind Coach, Hypnotherapist, TEDx Speaker, Bestselling Author, and Business Consultant
Hypnotherapist Dr. Stephen Simpson is an internationally acclaimed mind coach, presenter, TEDx speaker, bestselling author, business consultant, thought leader in the connections between artificial intelligence (AI) and under-used human intelligence, and is also a Fellow of the Royal Society of Medicine.
As a private mind coach Dr. Simpson counts many luminaries from the sporting, gaming, entertainment and business worlds among his clients, including world number one poker legend Chris Moorman. His online earnings have just passed $18 million.
Dr. Simpson has appeared on the  TEDx, BBC, ITV, Sky, Voice of America, BRMB, LBC, RNIB Connect, and other top international TV and radio programmes, as well as in the pages of Sunday People, Glamour, Golfing World, The Best You Magazine, WPT Poker, Business Matters, Small Business, and more, sharing his simple, innovative methods for building luck, and igniting peak performance .
As an inspirational speaker Dr. Simpson has delighted audiences of many thousands in Europe, The Americas, Africa, and Asia. Additionally Dr. Simpson works as a Mind Coach on both the PGA European Golf and World Poker Tours, helping star performers find their zone, perform in flow, and gain the winning edge.
Much of Dr. Simpson's work centers on the principles of neuro linguistic programming (NLP), meditation, heartmath, his reptile relaxation technique, bioresonance and other energy therapies, and leans heavily on the application to real life of the transformational Jungian concepts of synchronicity and the collective unconscious.
A long-time student and certified trainer in these practices, he weaves this training into his personalized coaching and development sessions, boosting results for clients and partners.
In addition to this unique training, Dr. Simpson has been a practicing physician for nearly 40 years, and a Fellow of the Royal Society of Medicine. He holds an MBA from Brunel University and has appeared on the same speaker billings as some of the top names in mind coaching and hypnotherapy, including Paul McKenna, Richard Bandler and Dr. Ron Ruden.
Stephen has an MBA, awarded in 1995 by Brunel University, and has been a practising physician for nearly 40 years. Stephen was Regional Medical Director for American multinational energy corporation Chevron for more than 17 years, rising to board level for both the Eurasia, and Southern Africa Business Units, including serving as HR Manager, and on occasions HR Director. During these years he was also the victim of capture, armed conflict, malaria, dengue, tumbu fly, and dysentery.
Additionally Stephen served as a task force member on both the World Economic Forum and Global Business Coalition. He has worked alongside some of the world's leading change agents, including President Bill Clinton, Microsoft founder Bill Gates, Secretary-General of the United Nations Kofi Annan and Virgin founder Sir Richard Branson.
Topics
Achieving peak performance.
Embracing change.
Neuro-linguistic programming (NLP).
Bioresonance Therapy.
Reconnective Healing
Havening therapy.
The 3 Principles (Thought, Consciousness, and Mind).
Testimonials
"I wasn't sure what to expect but I'm glad to say that I thoroughly enjoyed this talk and was gripped from start to finish. Very interesting and thought provoking about the human mind. I'm very keen to go to this talk again as there was so much to take in. I can 100% recommend."
"I was so impressed by Dr Stephen Simpson personality and the quality of the contents presented during his talk. He is such a wonderful person. Will definitely look forward to do the next one."
"Stephen is a very genuine presenter, I found it extremely authentic. I think the discussion was maybe a little light in terms of power point slides, compared to other Funzing talks from similar professionals. I would have preferred a few more slides. The last minute change in location probably caused issues also with the presentation visuals, as their was a smaller screen available. However, the Books which Stephen wrote, are extremely simple and easy to understand. I find them very good."
"Hi Stephen, thank you for the talk myself and Justine really enjoyed it. Really great concept, and interesting to understand the power of "luck". I will definitely be reading your books!
Only other bit of feedback is that it would be great if there were secondary sessions which delved a bit deeper, as It felt quite high level, but understand the importance of context and setting the scene."