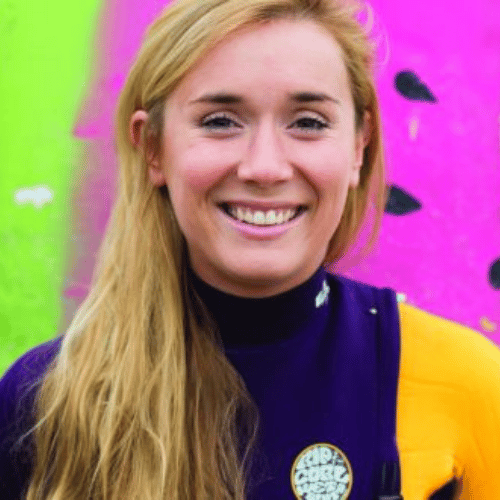 Finn Ni Fhaolain
Health & Wellness Speaker, Environmentalist & Author
Finn Ni Fhaolain has a background in marine and environmental sciences. She used to spend lots of time working at sea on Irish and UK research vessels and specialised in cold water corals living in the deep sea.
While still working at sea, she started a blog on how to live a healthier lifestyle incorporating food, exercise & spending time in the ocean, which snowballed into publishing a bestselling cookbook with Gill Books in 2017. Last year she launched a restaurant with her partner and this year she is launching Ireland's first sustainable, gluten free bakery – Milish.
As an ocean advocate Finn is an ambassador for Clean Coasts & An Taisce's Climate Change Program while also working freelance for the Irish Whale & Dolphin Group.
Since her book, Finn's World, soared to success in 2017, she has traveled the country to do a lot of cooking demos and speaking with events like; Electric Picnic, Taste of Dublin, Thrive, Seafest, Wellfest, Savour Kilkenny and Beat Yard.
Topics
Zero Waste: How to Reduce/Eliminate Waste in the Business & Home- Become More Sustainable
Health  The Importance of Diet, Exercise, Sleep and More
How to Eat Well & Stay Active While Working a Busy Schedule
Staying Active & Making Good Food Choices when travelling frequently
Ocean Plastics: The Effects They Are Having & Tips For Us to Reduce Our Plastic Consumption
Sustainable travel – how to minimise your environmental footprint when travelling regularly
Demos specific to particular dietary requirements e.g. gluten free,dairy free or vegan/plant based eating
360 Health – a dip into healthy eating, staying active, getting better sleep plus natural skincare & home care