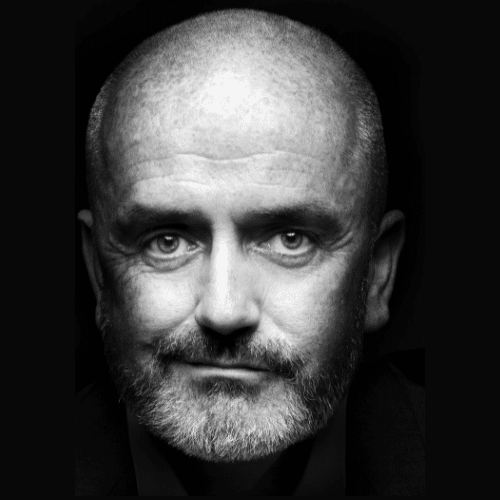 Enda O'Doherty
Enda O'Doherty is an extraordinary inspirational speaker, epitomizing triumph through resilience. Overcoming early challenges, he transformed adversity into inspiration, accomplishing remarkable feats such as scaling Mt. Kilimanjaro with a washing machine on his back and completing nine marathons in eight days, carrying the same unconventional load.
Enda's journey extends to endurance athleticism, where he has conquered the realm of Ironman competitions, including events in Sweden and the UK. His accomplishments underline his unwavering determination and enduring commitment.
As an inspirational speaker, Enda captivates audiences with compelling stories and practical insights, encouraging resilience, positivity, and a proactive approach to challenges. His presence leaves a lasting impact, igniting a renewed sense of purpose. Enda's advocacy for mental health adds depth to his influence. By openly discussing his own struggles, he fosters meaningful conversations, erasing stigma and promoting understanding.
Inspirational speaker Enda O'Doherty's story is a testament to the potential of resilience. His remarkable achievements serve as a beacon of inspiration, urging others to conquer obstacles and discover their own capacity for transformation.
Topics
The Secrets of High Performance Teams
Developing effective teams is the secret to boosting productivity and meeting customer demands in a highly competitive market. This high energy dynamic presentation unlocks the secrets of how your team and move forward and perform at optimum levels. Its purpose to inspire change and a winning mindset.
The Journey
This outstanding presentation tells the amazing story of inspirational speaker Enda's journey from the darkest dept of depression and alcoholism to adventurer, fundraiser, mental health ambassador and ultra athlete. A story to inspire any audience!
The Stressbuster
In an ever increasing world of pressure and demands this presentation looks at the key triggers and consequences of excess stress. Most importantly it equips participants with skills and ideas on how they can take practical steps to reduce our stress and increase our productivity and happiness.
Public & Presentation Skills
This 1-day Public Speaking training course will prepare you for delivering live presentations by covering skills like how to overcome nervousness, how to boost your confidence, how to read your audience, using icebreakers, how to best interact with questions or interruptions and much more.
Testimonials
"We invited Enda to speak at our Leadership Day recently and we couldn't have chosen a better fit. From our first conversation with him he knew exactly what we needed. He opened the event for us and his talk set an inspirational tone for the day. After 18 months of working from home and lockdowns Enda was able to immediately lift the spirits of everyone in the room. His honesty and integrity brought a sense of humanity into our space that was really felt and appreciated by our attendees.  Brink's Cash Services Ireland would have no hesitation in recommending Enda." – Niamh O Malley, Marketing Brinks.
"I wanted to thank you for recommending and sourcing Enda – he really connected with the operations team today and has had great feedback already. What a fantastic character – his energy is just super and his key messages really resonated with the room. "– Geraldine Lea, Talent Development Manager, CarTrawler. 
"We had Enda present at our yearly management meeting this week. I can't recommend Enda highly enough. Enda put his heart and soul into his presentation and my team loved it.  He made sure he knew the crowd and tailored his presentation to exactly what I needed. Enda comes across with passion and drive but also very engaging. We will be using Enda again."– Paul Keegan, Co-Founder & CEO Trinity Marketing.
To book Inspirational Speaker ​Enda O'Doherty for your event, contact Front Row Speakers on +353 1 485 3991 or email welcome@frontrowspeakers.com.