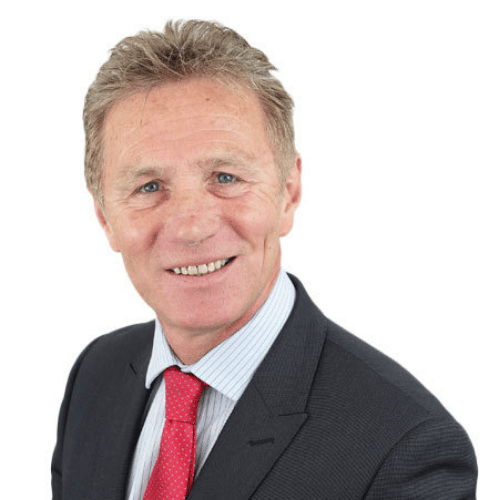 Eamonn Coghlan
Executive Business Mentor, Former Senator & Olympian
Eamonn Coghlan, a native of Dublin is an executive business mentor, ex-member of the Oireachtas and former world class track & field athlete. He specialised in middle distance track events and the 5,000 metres.
A 3-time Olympian, Eamonn is known as the "Chairman of the Boards". This is due to his unprecedented successes on the American indoor athletics circuit, winning 56 consecutive races. He won the famous Wanamaker Mile in Madison Square Garden a record seven times. He broke the world record for the indoor mile on three occasions and held this record for 18 years. In 1983 he became the first person to run under 3 min 50 sec for the indoor mile in 3:49.78 minutes. He became Ireland's first ever World Athletics Champion when he won the gold medal for the 5,000m in Helsinki. He achieved two fourth places in the Olympics in the 1,500 meters in 1976 and the 5,000 meters in 1980. His autobiography entitled Chairman of the Boards, Master of the Mile was released in 2008
He graduated from Villanova University, Pennsylvania with a degree in Marketing & Communications. After this he worked as Youth and Educational representative for Bord Fáilte in Dublin and New York. From 1992 through 2007 he was Director of Fundraising and Development at the Children's Medical & Research Foundation in Our Lady's Children's Hospital, Crumlin.
In May 2011, Eamonn was appointed as a Senator in the Seanad. His agenda in the Oireachtas focused on Jobs, Stability, Growth, Education, Sports, Tourism and Youth Affairs.
A talented public speaker and social commentator Eamonn is passionate about ethic's & professionalism in Sport and high performance teams. Eamonn is also experienced in developing, training & motivating executive business teams both in the United Sates and Ireland.
Topics
Eamonn is an engaging motivational business speaker and his lessons in sport, public & professional life gives him an ideal platform to motivate individuals and businesses alike on achieving their goals and effective management.
To book Executive Business Mentor, Former Senator & Olympian Eamonn Coghlan for your event, contact Front Row Speakers on +353 1 485 3991 or email welcome@frontrowspeakers.com