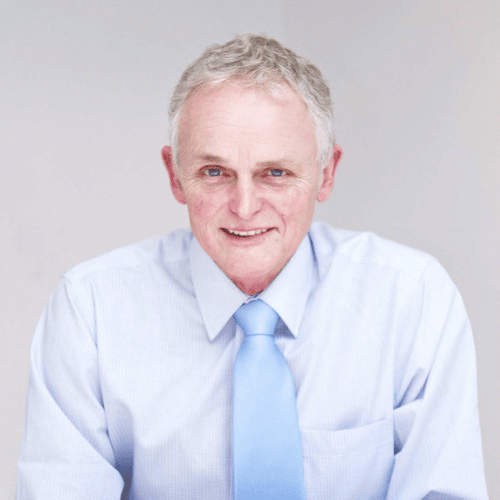 Dr Steve Peters
As the resident psychiatrist at GB cycling, Dr Steve Peters was described as a genius by Dave Brailsford. Working in several sports, he has an unparalleled reputation for giving people an edge – as well as the confidence to overcome defeat. As in his book The Chimp Paradox, Steve shows how to deal with fear and 'become the person you want to be'. He explains how to visualise and break each challenge into small stages, focusing on the process rather than the outcome.
Steve Peters is a consultant psychiatrist and bestselling author and has worked closely with many of the UK's most prominent athletes, including Sir Chris Hoy and Victoria Pendleton. In addition to his extraordinary success with British cycling, he has worked on twelve other Olympic disciplines as well as with Premier League and English national rugby and football teams.
Steve began as a maths teacher, before switching to medicine, originally working on patients' physical health, and then specialising in severe and dangerous personality disorders. His focus is now on how the mind can enable us to reach optimum performance in all walks of life. Working with sportspeople at the top of their game, he gives them the confidence to come back from defeat and out-perform the opposition whilst controlling negative aspects of their psyche.
Chris Hoy, Victoria Pendleton and Bradley Wiggins have all attributed their success to Steve. He has been described as a "Genius" by Team GB cycling coach Dave Brailsford. Away from the track and the pitch, he has assisted the police and the NSPCC, he continues his academic role as the Undergraduate Dean of Sheffield Medical School, and has also worked with groups as diverse as maximum security prisoners and the fire brigade.
His mind management techniques have been credited with helping to transform the performance of Britain's elite cyclists, and contributing to bringing home 14 medals from the Beijing Olympics, eight of which were golds, and many more from London 2012. Steve has also worked with World Champion snooker player Ronnie O'Sullivan, Irish Golfer & 3x Major Champion Padraig Harrington as well as Liverpool FC.
In speeches as in his book The Chimp Paradox, Steve explains his method to help us understand and control our 'inner chimp' – the irrational, impulsive, seemingly impossible part of our mind that often holds us back. Examining motivation, confidence and communication, he shows that competition is as much in the mind as it is in the field or on the track – or in the office. He believes that whatever your job or role, you need to focus on the person before anything else.