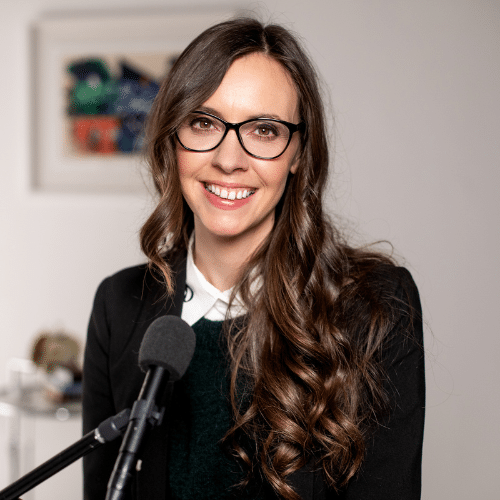 Dr Heather McKee
Lifestyle Behaviour Change Specialist & Keynote Speaker
Dr Heather McKee is the UK's leading lifestyle behaviour change specialist, keynote speaker and founder of www.drheatherspeaks.com.
Having studied health behaviour's change psychology for 10 years, her mission is to offer a sustainable, evidence-based alternative to an industry saturated with quick fixes and health fads. Globally she has worked with over 100+ companies in 15+ industries to create evidence-based wellness programs, deliver keynote talks, and help people find joy in their healthy habits through her Sticky Habit Method. Past clients include lululemon, booking.com, Starbucks, Rituals, Unilever, HSBC, and Sainsbury's.
Dr McKee's research has been published internationally in leading academic journals, as well as featuring in Time magazine, Vogue, Huffington Post, The Times, and LA Times.
Topics
Sticky Habits
The science of behaviour change, how to make your healthy habits stick
How many of us know or have been told we need to eat more fruit and vegetables? Get more sleep? Manage our stress better? We know these changes will be good for us and we try them for a while but sooner or later we fall off track and it's not too long before it starts to feel like we're back at square one again!
In this introduction to the behavioural science of habit formation, we will discuss how to turn your well-meaning intentions into actions and make habits that finally last. We will cover:
The science behind the myths of healthy habit change that hold you back and the evidence-based ways to overcome them
How to move beyond relying on our unreliable willpower and instead build your skill power to take control of your healthy habits and start to create change immediately
The research-backed but rarely shared secrets of what it takes to shake off the shackles of stress, burnout and fatigue and create healthy habits that stick
You will leave this session with greater awareness and understanding of your own habits and the steps you can take to harness your motivation and kickstart the changes that matter most to you.
How to create space for wellbeing where there is none
We have all experienced a monumental shift in our place, roles, and purpose. Something unprecedented has happened in our lives, where we now live in a time of flux and uncertainty. Now more than ever we need our routines, we need our habits to support us. However, now more than ever we feel we have less time, less energy and less motivation to make positive change last.
In this webinar you will learn:
How damaging all or nothing thinking is to your long term health and how to overcome it
How when you "Change your environment, you change your habits". Learn to identify and overcome environmental roadblocks like lack of motivation, failing willpower, and giving into temptation
How to integrate habits that boost your physical and mental wellbeing throughout your busy working day
How to harness these principles to create supportive habits for times of uncertainty
If you're finding that what you've been doing up until this point isn't working for you, this talk will provide you with the rare opportunity to reflect and move forward with a key plan of action to protect and nurture your wellbeing.
The importance of fostering compassion habits in a challenging world
"The curious paradox is that when I accept myself just as I am, then I can change." Carl Rodgers
Compassion can be seen as fluffy, or weak but the evidence shows that compassion is the exact opposite, it is courage embodied. The behavioural science research shows time and again that those who have more self-compassion are more likely achieve their work, health and life goals, do so quicker and get more enjoyment from the process too. For 2023, let's build our compassion muscles to help us weather the storm.
In this talk, participants will learn:
The science behind why compassion is known as the "first domino" and is a cornerstone habit to all that we do
External compassion – How to protect yourself from negative news, external influences and lingering uncertainty
Internal compassion – How critical self-talk can undermine personal productivity and happiness and what to do about it
How to engineer moments of joy and kindness into your day to not only support but fast-track your health and happiness goals
By the end of this talk, participants will have created their own compassion habit blueprint to support them for 2023 and beyond.
To book Lifestyle Behaviour Change Specialist & Keynote Speaker Dr Heather McKee for your event, contact Front Row Speakers on +353 1 485 3991 or email welcome@frontrowspeakers.com