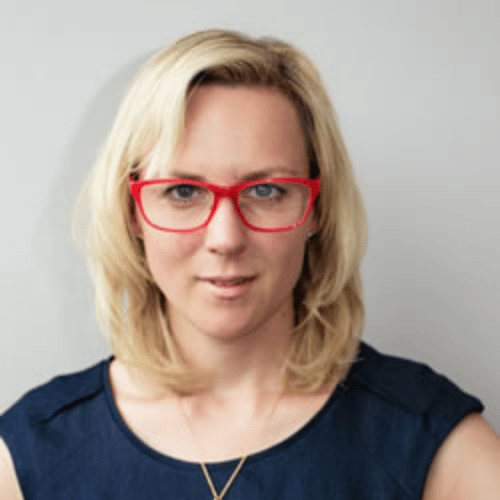 Hayley Barnard
Diversity & Inclusion Expert, Entrepreneur & Adventurer
Diversity & Inclusion expert Hayley Barnard is a prominent keynote speaker, entrepreneur and, consultant to top-level executives throughout the UK and Europe. Subject matter expert on Diversity and Inclusion, Unconscious Bias and Inclusive Leadership, Hayley is also the Co-Founder of Shoal Projects Ltd and Co-Founder and Managing Director of Mix Diversity Developers.When she is not speaking she spends her days consulting – helping organisations to harness the power implicit in a diverse workforce through strategy design and company-wide training design.
Hayley is an expert at making people think differently in order to take action to be more inclusive. Because of this many organisations engage her to work with their Board and Senior Leadership teams. Previous engagements include Diageo, T-Systems, UCAS, Skanska and Care Quality Commission.
Achievements:
LeasePlan Women's Arctic Challenge
One of the most innovative projects diversity & inclusion expert Hayley has spearheaded was the LeasePlan Women's Arctic Challenge. For this, Hayley co-led a team of women on a traverse of Baffin Island, which lies within the Arctic Circle. The all-female team was successful despite facing a huge Arctic storm for the first 5 days and living in tents at minus 40°C.
MIX worked with LeasePlan to develop this unique platform to communicate the gender balance issue and challenge unconscious bias within their company. For Hayley, it was a time of huge personal growth where she discovered how much she can achieve when pushed right to the limit.
Around Manhattan Swim & English Channel Swim
When not at work or at home, Hayley can usually be found swimming in the nearest stretch of open water, all year round, without a wetsuit (brrrrr!). She is a passionate marathon swimmer. Her accomplishments include swimming 46km around Manhattan Island, New York in the 20 Bridges Race.
The pinnacle of her marathon swimming achievements to date is swimming the English Channel, a swim that is considered to be the Everest of marathon swimming. The 34km / 21-mile swim across one of the busiest shipping lanes in the world took diversity and inclusion expert Hayley 14 hours 12 minutes. She abided by the 'Channel Swimming Rules' for both the Manhattan swim and the English Challenge attempt that dictate that she cannot wear a wetsuit, nor can touch her support boat or any of the crew.
Hayley regularly gives motivational speeches sharing stories from the Arctic, Channel swimming and her business career.
Methods Hayley Barnard Can Improve Your Company
Shift your team's focus from Diversity and Inclusion being a 'nice to have' to being a 'business imperative'
Expand your team's understanding of how Unconscious Bias is affecting their leadership
Have your leaders use their intelligence to amplify the capabilities and intelligence of those around them
Cultivate a passion for inclusion that will shift your company's culture
Give your teams practical tools to tap the potential of ALL employees
Have a great time learning profitable, business-building skills with lots of laughs
Topics
The business case for Diversity and Inclusion
Unconscious bias and how might it be affecting your leadership
Its impact on Diversity and Inclusion in a corporate environment
What other companies are doing in relation to diversity and inclusion
Where to focus resources first
How to structure the management and monitoring of a D&I programme
How to communicate D&I messages to all staff so that they get on board
Gender balance – why and how (without alienating the male population)
Why some inclusion change programmes fail – pitfalls to avoid
Testimonials
"Hayley presented at our Senior Management Conference on Unconscious Bias and Inclusive Leadership. We have had fantastic feedback in terms of the great content which was delivered in both an engaging and authentic style. For example, 'This was fascinating, brilliantly presented and directly applicable in the workplace.'" – Dan Forbes-Pepitone, Talent & Capability Director, Skanska
"Hayley was great at using stories to illustrate the subject and made it accessible for the audience, most of whom had no knowledge of Unconscious Bias before the session. She spoke with humility about her own biases and was able to help others start to see theirs without being accusatory. Her style is very conversational and relaxed." – Jacqueline Page, HR Business Partner, Diageo
"Hayley recently presented at our EuroCACS conference for our Connecting Women Leaders in Technology programme. Her approach was energising, informative and presented with style and humour. The audience left with practical advice on how to improve gender balance in our workplaces and great feedback!" – Maureen Gibbons, Director of Engagement Programmes, ISACA
For further information on either Hayley's Diveristy and Inclusion Keynotes or Motivational Keynote speeches contact Front Row Speakers on +353 1 485 3991 or email welcome@frontrowspeakers.com.