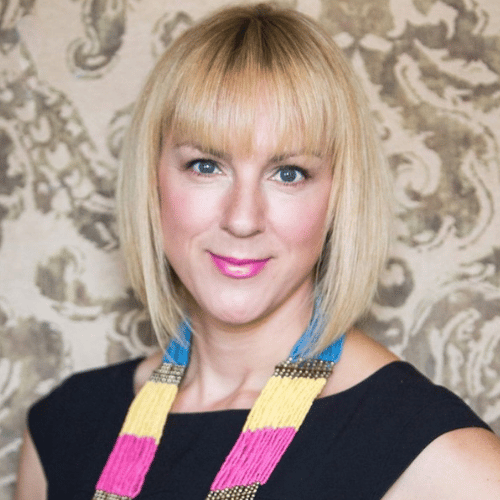 Debra Searle
Professional Adventurer & Entrepreneur
Debra Searle MVO, MBE and recent speaker at The Pendulum Summit 2019,is a truly inspirational woman. As a professional adventurer, author, entrepreneur and BBC presenter Debra is a dynamic, engaging, and motivational speaker. Debra first hit the headlines when she set out to row across the Atlantic with her husband. Unfortunately he had to be rescued so Debra, a novice rower, continued alone and rowed 3,000 miles from Tenerife to Barbados. It should have taken them six weeks but, to achieve her goal, Debra ended up spending 3 ½ months at sea alone, encountering 30′ waves, sharks, and force 8 squalls in her 23 foot plywood boat. Debra's recent expeditions have included sailing around Antarctica, racing in the Monte Carlo Rally in a 1957 Alfa Romeo, various L'Etape du Tours, The Vogalonga in Venice, and becoming the first Briton to complete the gruelling Yukon River Quest with good friend Bruce Parry.
She went on to lead a group of women known as The Sisterhood to a new World Record for Dragon Boating across the English Channel. This particular adventure created huge media interest in the UK due to a rather famous teammate – Kate Middleton, now the Duchess of Cambridge. Despite poor performance at school, Debra found a way to tap into her potential and graduated from university with 1st Class Honours, founded her first company, a dot-com, at the age of 23 and second at 27. She is a published author, newspaper feature writer and has represented Great Britain at European Championship level.
Debra is a regular presenter for the BBC, with credits including Grandstand, Extreme Lives, and Builders, Sweat and Tears. Debra's spirit of adventure gained her an MBE from Her Majesty the Queen and she was delighted to be appointed a trustee of the Duke of Edinburgh's Award Scheme in 2003, the youngest and only female trustee working alongside His Royal Highness The Duke of Edinburgh and His Royal Highness The Earl of Wessex. Debra has been appointed Member of the Victorian Order (MVO) for her services to the Award. Debra is currently the co-chair of the Women's Business Forum based out of Buckingham Palace and is passionate about gender diversity.
Topics
1) Choose Your Attitude
2) Team Work and Positive Relationships
3) Achieve Impossible Goals
4) Commitment and Perseverance
5) Diversity and Inclusion
6) Unconscious Bias
Testimonials
"Debra was confident, expressive and really hit home the topic of her lecture. She was also incredibly professional and ensured she contacted us both pre and post event.
Both Front Row Speakers and Debra Searle were incredibly professional and responsive to us and our needs. The event went brilliantly and all the delegates we had provided glowing feedback on our guest speaker."
Naomi Davidson, Marketing Coordinator at BioHorizons UK