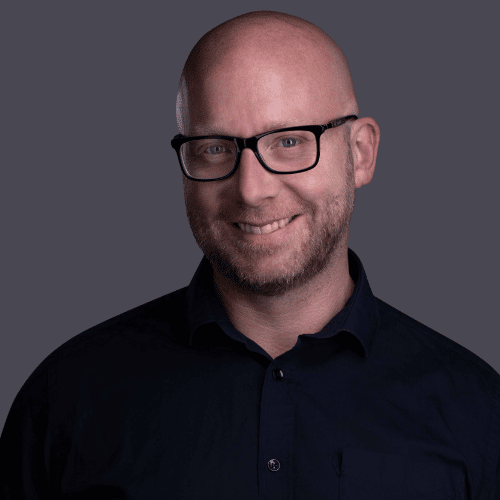 Colman Noctor
Psychotherapist, Assistant Professor of Mental Health, and Best-selling Author
Psychotherapist Dr. Colman Noctor combines a busy clinical practice with a rapidly expanding role as a popular author, broadcaster and mental health speaker whose refreshingly no-nonsense approach, wry humour and real-world experience are earning him warm praise from clients and audiences alike.
At the heart of his work is the belief that before you address a psychological or emotional issue, you first need to understand it. In both his clinical practice and his speaking work, his philosophy is to provide simple solutions to complex mental health problems, help audiences to better understand the origin of their distress and then provide practical solutions to manage it.
Dr. Noctor became interested in child and teenage mental health after a period spent working as a psychiatric nurse in the UK. He specialised in working with children and adolescents as soon as he qualified, and went on to work at the renowned Great Ormond Street Children's Hospital and at the Royal Edinburgh hospital before returning to Ireland in 2003 to train in Psychoanalytic and Adolescent Psychotherapy at Trinity College Dublin.
He first attracted attention for his public speaking as a popular and entertaining lecturer in UCD, and today his enthusiasm and signature straight-talking style are winning over audiences at major conferences and events in Ireland and across Europe.
Being very much an 'early adopter' himself, Dr. Noctor is particularly interested in the impact of technology on our mental health – on things such as childhood development, wellbeing and relationships, but also on our work lives. Today his reputation as an engaging speaker on these and other topics is growing fast and he has facilitated seminars for many of the top corporate organisations in Ireland, with unanimously positive feedback from clients including IBEC, Laya Life, Smurfitt Kappa, Davy Stockbrokers, VHI and Hewlett Packard.
He also has a hugely popular parenting column in The Examiner, has written a best-selling book (Cop On, Gill Books 2015) and is the resident parenting expert on Ray Darcy's popular Radio One afternoon show. In the last year, he took a leap into podcasting in lockdown, and his podcast Asking for a Parent has over 60k downloads to date.
Topics
The Impact Of Technology On Family Life
This talk explores the way technology has changed the landscape of family life. With the evolution of technological communication, tech has changed the ways we work, communicate and relate. This workshop will explore ways in which we can create better relationships with technology to benefit our children, our families and ourselves.
Re-Boarding Our New Work Lives In A Post-Covid World
As we emerge from working from home to returning in some hybrid capacity to the workplace, how do we navigate the competing expectations, desires and anxieties we can feel as we adjust to the situation?
Understanding Child Behaviour
In order to best manage any situation it is important to understand the origin, purpose and function of the behaviour. This seminar explains how children and teenagers lack the language skills to communicate how they feel which results in a series of difficult behaviours. This seminar will aim to decipher the meaning behind childhood behaviors and how best to respond to them.
Maintaining Mental Well-Being In An Era Of Stress And Anxiety & Managing, Burnout Anxiety And Stress
In an era where we wear busyness as a badge of honour and boundaries around work/ life balance are blurred, this seminar explores the origins of anxiety and the symptoms of burnout and looks at ways we can protect each other's wellbeing by addressing the culture of organisations.
Masterclass
This masterclass will explore the role of technology in our lives. From social media accounts to the use of digital assistants, technology can have a great influence on our expectations and choices. The technology narrative is about speed, convenience and cultivation, but in an era of gratification, how do we achieve fulfilment?
How do we take back ownership over our choices and develop a critical friend relationship with technology characterised by digital and mental health literacy?
The audience will gain unique insights into the psychodynamics of the 'attention economy' and develop ways of managing the digital deluge.
This will in turn shape better decision makers and mean better wellbeing, less absenteeism, less burnout and an improved psychological culture in both workplaces and families.
Testimonials
"Just a note to say thank you for the session yesterday.  The feedback we have received before we run our satisfaction survey has been exceptionally positive.  Despite feeling the third lockdown yourself, you have relieved the stress and anxiety of a lot of staff which is a marvellous gift to give." Department of Social Protection
"Just another note to tell you how well received your talk was on Wednesday. I had many colleagues saying it was the best talk they have attended throughout their careers. Such positive feedback from everyone. Thanks a million Colman for another excellent session. I hope to have you back at the office in the future for another talk." Smurfit Kappa
"We have had fantastic feedback from participants who attended on the evening and want to thank him sincerely for his warm, reassuring, compassionate and inspiring talk." National Parents Council
To book Colman for your event, contact Front Row Speakers on +353 1 485 3991 or email 

[email protected]