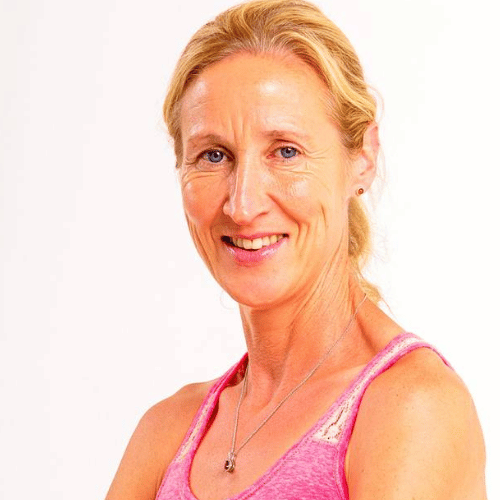 Catherina McKiernan
Olympian, Motivational & Wellness Speaker
Irish Olympian, European Cross Country champion, Winner of London, Berlin, and Amsterdam marathons, and the current Irish marathon record holder, Catherina McKiernan is regarded as one of the world's best ever cross country runners. Catherina won 4 consecutive silver medals in the World Cross Country Championships 1992, 1993, 1994, 1995.
Since her retirement from competitive running, Catherina has devoted herself to teaching and inspiring a new generation of runners. As a ChiRunning instructor with such an impressive international competitive record, Catherina is a sought-after fitness trainer and an expert on the mechanics of safe, injury-free running.
Catherina conducts 1 Day Chi Running Workshops, and Weekly Chi Running Classes suitable for runners of all levels – even beginners. She is also a sought after motivational speaker at conferences and events.
Catherina's story is both highly-relatable and awe-inspiring. She went from barefoot running on the family farm in rural Co. Cavan, to participating in the Olympics in Barcelona and Atlanta, at the highest levels of her sport. She was a self-motivated and largely self-taught runner, participating in exercise for the joy of it initially, before recognizing her great talent and deciding to fully exploit it.
She talks to groups and conferences about discipline, training, family life, phases of transformation she has experienced, her own sources of inspiration, and the new chapter in her life she is currently enjoying as a businesswoman. She is warm and honest about her story, and the lessons she has learned along the way, inspiring all who hear her!
Catherina offers a workplace training program for businesses interested in supporting their employees health and wellness goals.
More than half or Irish businesses surveyed in a recent VHI report, are worried about their employees stress levels and work-life balance. Stress is known to result in high rates of absenteeism, and poor employee retention. It is also proven that employee well-being programs improve employee engagement; increase performance and productivity; and decrease absenteeism. From a recruitment perspective, a robust wellness program leads to a more attractive workplace and an increase in the retention of senior and experienced employees – this is critically important in today's job-seekers market.
Catherina's Fit for Business program provides the opportunity for your employees to incorporate at least thirty-five minutes of exercise into their daily routine during the workday. It can be scheduled before work, during lunch hour or immediately after work. It is an excellent way to Incorporate exercise into one's daily routine – reducing sedentary "desk-time" and markedly improving your team's fitness, health.
Topics
Wellness
Stress
Motivational
High Performance
Work life balance
To book Catherina for your event, contact Front Row Speakers on +353 1 485 3991 or email

[email protected]