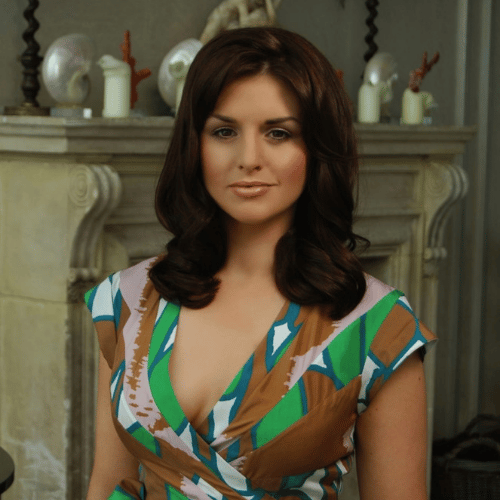 Síle Seoige
TV & Radio Broadcaster, MC & Writer
Broadcaster & MC Síle Seoige is a constant on Irish TV, radio, and media. A regular host at events and award ceremonies throughout the year, Síle is a popular choice to MC events and chair debates. Known as a true professional with a friendly down to earth style, broadcaster & MC Síle is also fluent in Irish and has developed a wealth of experience over the past eighteen years in the media industry. Through this experience Síle has worked on a variety of successful and well-received projects. Síle has presented and produced content for RTÉ, TV3, TG4 and Oireachtas TV. As an acclaimed broadcaster & MC, Síle has covered entertainment, lifestyle, factual, young peoples, sports, comedy, weather and news and current affairs programming.
Previous television credits include, flagship daytime show Seoige, travel programme No Frontiers, live coverage from Leinster House for Oireachtas TV, Up for the Match, daily Seven O Clock Show, The All Ireland Talent Show and Winning Streak as well as a number of Irish language programmes for RTÉ and TG4.
Radio has also been a big part of broadcaster and MC Síle's career. Síle spent over three years fronting her own 2 hour live talk show on Saturdays from 12-2pm on Newstalk called Shenanigans with Sile. The show was a great success and she continued to grow her listeners year on year. Broadcaster and MC Síle also worked on a number of other radio shows down through the years, including stints on RTÉ Radio 1, Beat, iRadio, and Sunshine106.8.
Singing is also a passion of Síle's. In December 2014 broadcaster and MC Síle had great success with a song she recorded to raise money for two very worthy Irish charities, taking lead vocal on 'Maybe This Christmas'; it was a top 10 hit for 3 consecutive weeks in the Irish charts. In March 2015 she made her acting debut as 'Surfia' in smash hit comedy musical 'I Keano' in the Olympia Theatre receiving rave reviews during it's extended run. She also supports various charities and is proud to be an Ambassador for Make-A-Wish Ireland and Tour De Force cycle.
Topics
Presenting
Moderating
Facilitator
Health
Wellbeing
Yoga
Testimonials
"Síle's talent, consistent excellence and professionalism are amongst the key reasons we've repeatedly asked her to compere a number of high profile Red Bull projects. Whether it's high energy extreme sports event such as 'Red Bull Cliff Diving World Series', the serene atmosphere of 'Red Bull Illume' global photography exhibition, or interacting with huge crowds at 'Red Bull Flugtag', Síle has the rare ability to connect with audiences in a natural, charismatic and warm manner. Síle is the consummate professional, bringing a level of preparation that's second to none and her engaging personality and calm temperament ensures that working with her is a rewarding process. We certainly hope to work with Síle again in the near future." – Red Bull