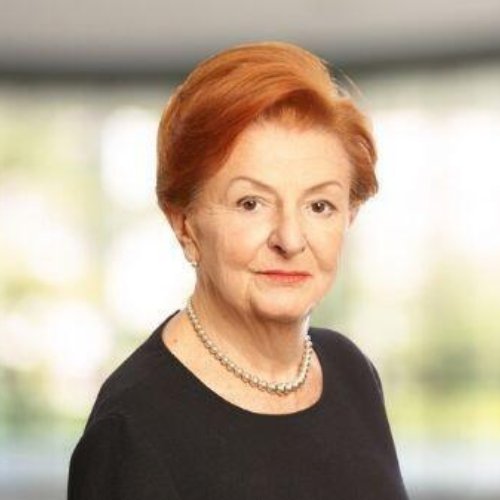 Breege O'Donoghue
Former Executive Director of Primark
Breege is an experienced Board Member, with a strong focus on strategy, people and product, Corporate PR and CSR. She has an extremely successful track record of 37 years of her executive career across many functions, with considerable expertise in 11 markets, significant experience of leadership, diverse teams, complex cross functional business projects, and is presently Group Director, Business Development & New Markets.
A Non-Executive Director of C&C, a manufacturer, marketer and a distributor of branded cider, beer, wine and soft drinks, headquartered in Dublin, with manufacturing operations in Ireland, Scotland, England and Vermont, USA. Breege chairs the Remuneration Committee at C&C. Breege has also sat as Non-Executive Director on 2 commercial state boards, chaired two Government bodies, and has experience of chairing Audit and Remuneration committees, as well as being a member of a Nominations committee.
Topics
Leadership of major business projects, decision making and strategic thinking skills, strong negotiation skills
Corporate PR
Deep international multi-site retail experience
17 years in hospitality sector in Ireland and Internationally
Key achievements:
Managed, with others, a business through significant growth and expansion from 17 stores to over 300 in 11 markets.
International experience developing and operating in markets such as Spain, Portugal, Germany, Austria, Belgium, the Netherlands, France, Italy and the U.S.
Spearheaded Primark's entry into the US market after successfully capturing continental Europe, including the opening of our first store in Italy in April 2016.
Established and developed the Human Resources function at Board level and led the organisation people strategy, as well as large scale operational delivery for Primark across the markets.
Breege has considerable experience outside Primark in the private sector, public commercial sector and in education at university lev.
To book Former Executive Director of Primark Breege O'Donoghue for your event, contact Front Row Speakers on +353 1 485 3991 or email welcome@frontrowspeakers.com.