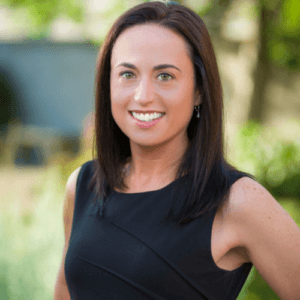 Amy Morin
Psychotherapist and Expert on Mental Strength
Why do some people bounce back from adversity better than before while others stay stuck in a place of pain? How do certain individuals persevere, stay positive and reach their greatest potential even in the face of life's toughest challenges? Mental strength expert Amy Morin shares the answers.
Amy Morin's career as a psychotherapist and college professor, combined with her personal experience with resilience, have given her a unique perspective on what it takes to be mentally strong in today's world. In an engaging presentation filled with actionable takeaways, Morin trains athletes, CEOs, employees, and parents across the globe to build their mental strength.
She's been dubbed "the self-help guru of the moment" by The Guardian, Inc. Magazine named her one of the top 100 leadership speakers of 2018, and Forbes called her as a "thought leadership star." With more than 7 million views, her TEDx talk on mental strength is one of the most popular TEDx talks of all time.
She's also an international bestselling author whose books, 13 Things Mentally Strong People Don't Do and 13 Things Mentally Strong Parents Don't Do, have been translated into 30 languages.
She's a regular contributor to Forbes, Inc., and Psychology Today where her articles reach more than 2 million readers each month. Her advice is regularly featured by major media outlets such as CNN, CNBC, Fox News, Today, and Time.
Topics
The 3 main types of self-limiting beliefs.
The 13 habits that rob us of mental strength.
The exercises that build mental muscle and help us to reach our greatest potential.
To book Psychotherapist and Expert on Mental Strength ​Amy for your event, contact Front Row Speakers on +353 1 485 3991 or email welcome@frontrowspeakers.com.