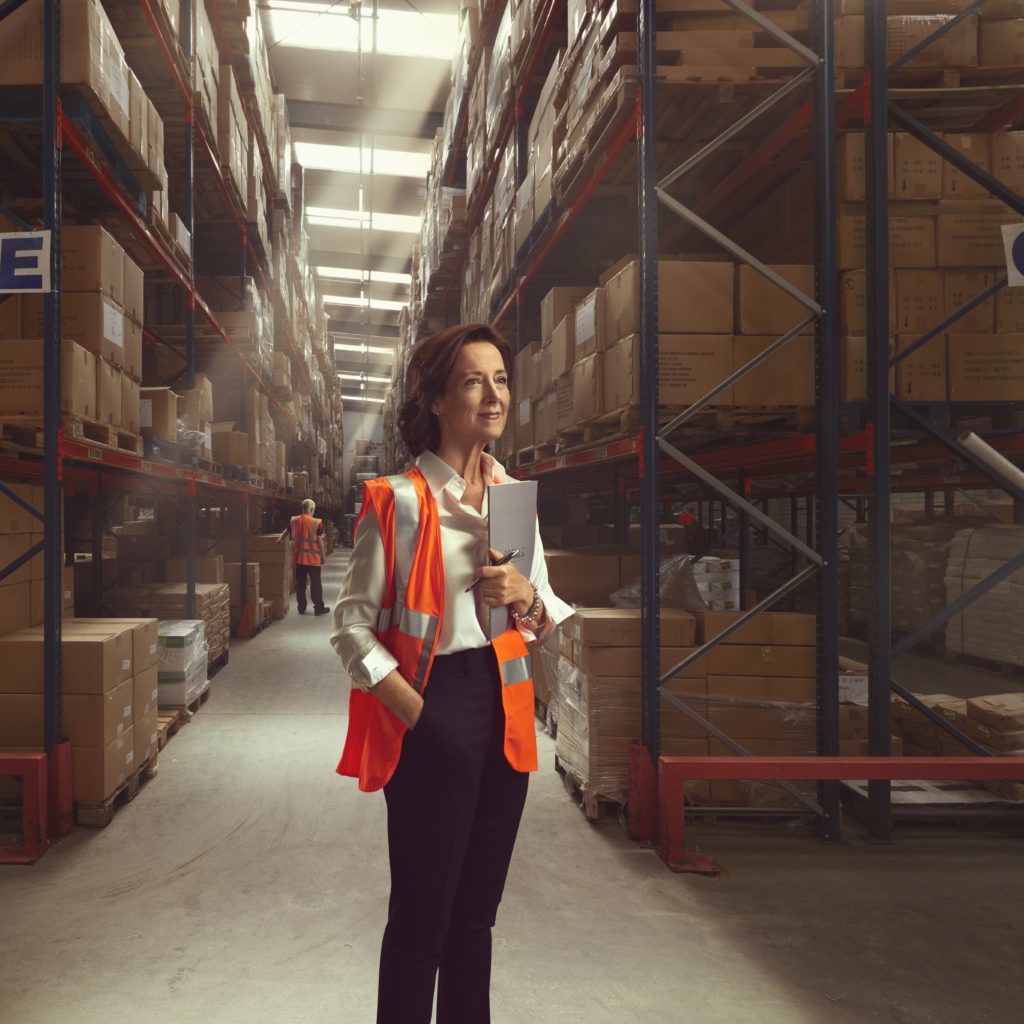 Vicki O'Toole
Former Managing Director of JJ O'Toole Ltd & Leadership Speaker
Vicki O'Toole was the former Managing Director of JJ O'Toole Ltd., Ireland's leading purveyor of packaging and design until recently. Founded in 1914, the Limerick Company is Ireland's oldest packaging company and the preferred partner to thousands of clientele in Ireland. These include blue chip retailers such as Brown Thomas, Newbridge Silverware, Dunnes Stores, Blarney Woollen Mills, Lloyds Pharmacy Group, Adare Manor, and the Kilkenny Group.
Vicki was born and raised in Limerick. She was incredibly involved in equestrian events throughout her childhood years and continued to excel in sport when she attended boarding school in Co Wicklow. On finishing school, Vicki studied Law in UCC, only to later decide that this was not for her. She travelled to Paris to au pair and later returned to work briefly in the family business.
Vicki met Fergus O'Toole, grandson of the founder John O'Toole, in November 1984 and by the following year they were married. They had five children and Vicki spent many years as a stay-at-home mum. She followed her love for sport by taking up golf during her spare time and before long was playing to a handicap of twelve and representing her Golf Club in team competitions.
Fergus was appointed MD of JJ O'Toole Ltd when his own father retired from the business in 1985. In 2002, with the introduction of the bag tax, the company lost over 40% of its turnover overnight. As before, with world wars and recessions, the company found itself in another crisis. During that same period, Fergus suffered ill health. Vicki chose to join her husband in the company part time to support and assist him with its redevelopment. Over the following years, Vicki and Fergus gradually switched roles.
Fergus retired in 2008 and Vicki stepped into the role Managing Director. Sadly, Fergus passed away in 2010. Initially Vicki considered selling the company to focus on her children. However, after some time, she threw herself right back into her role and concentrated on growing the company, upskilling all departments, and increasing the company's product offering, particularly in the eco-friendly sector.
Vicki has won many awards since she joined the company which include the overall Image Magazine Businesswoman of the Year Award in 2014 , Best Women Led Business Ulster Bank Award in 2015 & the winner of the most Inspiring Women in Business Award in 2019. She was a  2018 Finalist in the EY Entrepreneur of the Year Awards. Vicki has most recently won the 2023 Inspiring Women in Business Award.
Most recently Vicki was honored at a Mayoral Reception for her contribution to Limerick and her entrepreneurial inspiration to others. Despite all these accolades, Vicki always maintains her proudest moment in business was in 2014 when she and her team celebrated one hundred years in business –  a milestone of which she is truly proud.
With her children successfully pursuing their chosen careers and after a lot of thought and consideration, Vicki recently sold her Company to Zeus in June 2022. Vicki remained on as a consultant to the Company until December 2022 when she established her new Company Tola Consultancy.
Vicki is kept busy consulting and particularly enjoys mentoring young female entrepreneurs. As well as being requested as a key note speaker at events, she is also very active in her role as the Vice Chairman of the Limerick Race Course. Vicki has little free time but when she does, she enjoys gardening, walking, and catching up with family and friends. After a 12-year sabbatical from golf she has just recently bought a new set of golf clubs and hopes to get time to play a few rounds of golf again. She also hopes in time to write a book and start a podcast.
Topics
Leadership
Entrepreneurship
Women in Business
Family Business
Business Exiting
Diversity & Inclusion
Circle Economy
Business Sustainability
Business Consulting
To book Former Managing Director of JJ O'Toole Ltd & Leadership Speaker Vicki O'Toole for your event, contact Front Row Speakers on +353 1 485 3991 or email welcome@frontrowspeakers.com.