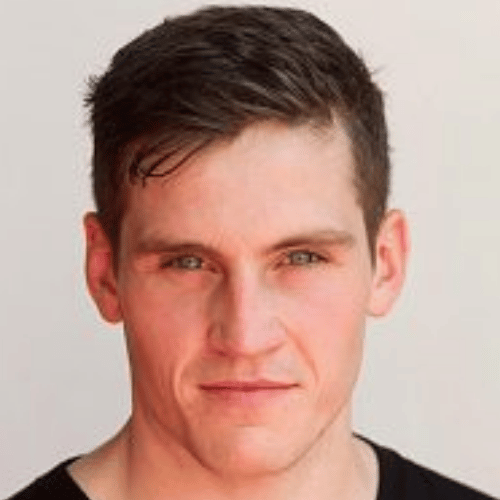 Shane McGuigan
Boxing Coach and Fitness Expert
At 27 years old Shane McGuigan became one of the youngest coaches in history to train a world champion.
Having started as a successful amateur boxer winning 3 national titles he found himself increasingly drawn to the science of strength and fitness. Not one to do things by halves Shane studied under the world-renowned Charles Poliquin, enrolled at the elite Irish Strength Institute in Dublin, and absorbed knowledge from intensive courses all over the world.   From there he has become a unique type of boxing coach. Where others focus on sparring and delegate responsibility for strength and conditioning and nutrition, Shane covers all bases. He ensures everything is aligned to produce a fighter in prime condition on fight night.
His methods have helped propel Carl Frampton to Super-Bantamweight World Champion status and led to a high demand for his services amongst top fighters. Having opened McGuigan's Gym in Battersea his training stable now includes Carl Frampton, David Haye, George Groves, and 5 further up and coming pro fighters including Commonwealth gold medallist Josh Taylor. Working with different body shapes and personalities who need different approaches and targets to achieve their best he emphasises the need to establish the trust and respect of his fighters, building a solid partnership that develops mental as well as physical strength.
Shane's youth coupled with public plaudits from the boxers he trains have driven a growing profile on social media, and attracted media coverage ranging from profiles in the Daily Telegraph and Belfast Telegraph,  appearances on The Clare Balding Show, and a role as Freddie Flintoff's trainer in Sky1's 'The Gloves Are Off'.
His business interests are also growing, with the launch of a franchise model of McGuigan's Gym and plans to expand further into the corporate fitness market.
Topics
Shane is available for Q&A either on his own, with Carl Frampton and/or Barry McGuigan and can speak on:
• Ambition
• Teamwork
• Motivating others
• Goalsetting, preparation and attention to detail
• Mental strength and sacrifice
• Fitness and nutrition
• Working in a family business
Testimonials
"Carl's speed, timing, accuracy and punch variety is something I didn't have in my arsenal. The guy behind that is Shane McGuigan so he's the guy I sought out."
David Haye
"I've found the past few weeks working with Shane rejuvenating. I'm back punching hard, enjoying my boxing and am now eager to get back to winning ways. 'I'm confident that now with the right coach I will reach the very top of the sport."
George Groves