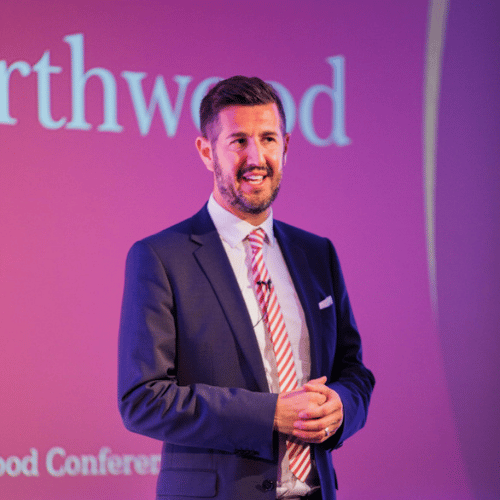 Tony Morris
Sales Speaker, Trainer & Author
Tony Morris is a sales expert and motivational speaker, whose high-energy message leads individuals and organisations to incredible success.
Having been in sales from the age of 18, Tony knows sales as well as he knows life and more importantly, he knows challenges sales people face on a daily basis. He has the ability to translate his hands-on experience into a coherent, compelling and exciting philosophy, which has made him an inspiring speaker and a powerful sales trainer to over 26,000 sales professionals.
Tony won't help your sales team win new clients; he will help them win ravings fans who will keep on buying for years to come. The creator and author of KILLER SALES: Inside the mind of a serial seller; Tony knows to be the best sales performer, you need to understand how the best sales performers, think, act and behave.
Having helped over 26,000 sales professionals for the last 21 years, Tony has discovered the common traits of the top 1% of sales professionals to help your team sell more, more often, with ease.
How do you ensure your sales team's business comes from repeat customers and referred customers? How do your sales team turn customers into raving fans, to en-sure they recommend to their most trusted connections? In his humourous and engaging keynote, your audience will learn the most effective method to sell on value and learn the best strategy to keep being referred.
10 ways Tony adds value to your sales team:
Tony changes your sales teams mindset to make more calls with the same level of enthusiasm on every call
Tony provides proven strategies to improve the morale across your sales team
Tony provides practical ideas that will increase your sales teams conversions from a call to an opportunity
Tony will provide the exact words for your sales team to engage their dream prospects within 30 seconds
Tony will help your sales team increase their customers' average over value
Tony shares ideas that will inspire your sales team to think differently and spot other opportunities
Tony teaches his 5 step questioning methodology that will help your sales team truly understand their clients needs and challenges, in order to recommend the right solution
Tony shares how to conduct a perfect sales call and then makes LIVE calls to your sales teams prospects
Tony demonstrates how the fortune is in the follow up
Tony shares innovative ideas of how to keep in touch with your customers
Tony offers a wide range of event options such as:
KEYNOTE
Tony ensures his keynote is tailored to the theme of your conference. He can deliver a 20 minute to 60 minute talk which will be designed around his KILLER SALES methodology and he will select the most relevant stories to wow your audience.
MASTER OF CEREMONIES
Due to his fast wit and engaging style, Tony is asked to MC at many conferences. He will have your audience entertained throughout, whilst keeping everyone on their toes. He has a rare ability to put every speaker at ease and question them effectively to enable them to share more value with your audience. Tony will ensure your event runs
smoothly and can facilitate the day, to take away all the stress.
MASTERCLASS
Tony can deliver a 90 minute, half day or full day masterclass. As everything he teaches is transferable and practical, your sales team will be able to implement their new learnings the following day and see instant results. Tony likes to make LIVE sales calls to your teams prospects, to demonstrate everything he shares. He leaves the audience inspired and wanting more, as they see results happening instantaneously.
Using his K.I.L.L.E.R SALES methodology, your audience will…
Killer Whale: Learn a strategy that will ensure they are on their A game on every call and in every sales meeting.
Intelligent Selling: Understanding the techniques that the top sales professionals use to get more yes's.
Listening: Learn how to listen to what's not being said.
Lessons: Have a completely different mindset when it comes to handling rejection and picking themselves back up.
Engagement: Learn what the best sales professionals do to turn a customer into a raving fan.
Referrals: Learn the best strategy to get referred by every single client.
Testimonials
"He inspires and delivers in such a way that is refreshing, honest and it actually works." – Chris Whittle, HR Director of Viridor
"His presentation was the highlight of our conference" – Tony Limerick, MD of Network Auctions
"Interesting and relevant content delivered in an " Scored 10/10 on all 4 areas" – Kari Sweet, Sales Effectiveness, IHG