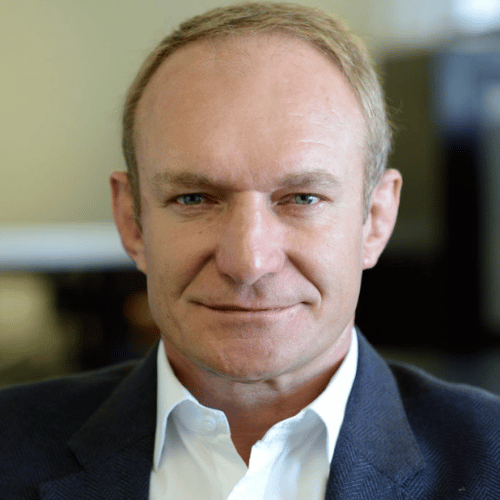 Francois Pienaar
Rugby World Cup Winning Captain
Rugby Legend Francois Pienaar's defining moment came as he led the Springboks to World Cup glory, instilling immense national pride. The story was later told in the Hollywood movie Invictus, with Matt Damon portraying his role in attempting to unite the post- apartheid nation through sport. In presentations the ex-Saracens player and coach talks about his enormous respect for Nelson Mandela, and how unwavering belief can often make the difference between success and failure.
Francois Pienaar reached the highest peak in rugby union when he captained his country, South Africa, to victory on home turf in the 1995 World Cup, and was presented the Webb Ellis Trophy by President Nelson Mandela. In winning rugby's ultimate prize, Francois helped put South Africa well and truly back on the sporting map and he will be remembered for years to come as the face of South African Rugby.
Rugby Legend Francois was appointed captain on his first international appearance, against France in 1993, and is now the most capped South African captain in history. Beyond his playing talents, Francois' deft management skills and inspirational leadership have helped him achieve God-like status in a country where rugby is a religion. In 1996, he joined the British club Saracens, first as a player, before taking over as the team's Director of Coaching four years later.
South Africa's passage from isolation to acclamation on the world rugby stage has seen Francois emerge as an eloquent spokesman for sport, often quoted on a wide range of issues, from rugby to business and from journalism to politics. A trained lawyer, he has won numerous honours for his services to South African and British rugby, including World Rugby Captain of the Year and International Rugby Player of the Year. He receives frequent offers to speak and play rugby in many countries.
Matt Damon starred as Pienaar in the film Invictus, revealing the relationship with Mandela as they set out to unite a post-apartheid nation through sport.
Topics
Francois Pienaar is an internationally acclaimed rugby speaker, motivational speaker and leadership speaker. His speaking topics include:
Motivation
Leadership and Courage
Teamwork
The Courage to Lead
Invictus: The Unconquerable Spirit that Makes Dreams Reality
Uniting a People and a Country: Nelson Mandela & François Pienaar
Testimonials
"Francois Pienaar was a SENSATIONAL hit…. He got rave reviews and the client was ecstatic! Please extend our thanks and appreciation to Francois for an outstanding presentation."
"Francois did a wonderful job. He delivered the perfect message."
"He exceeded our expectations. Everyone said he was the highlight of the evening."