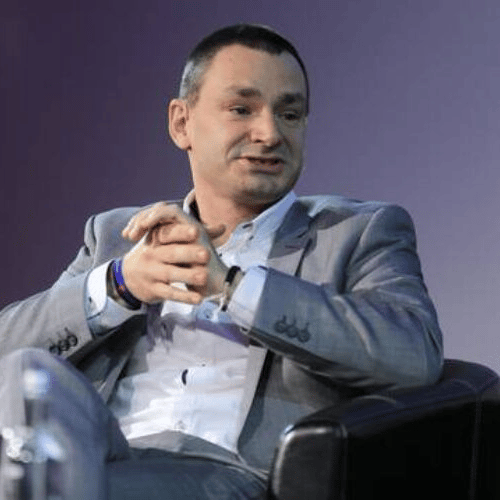 Jim Warny
Rescue Diver & Motivational Speaker
Underwater rescue diver Jim Warny has been involved in cave exploration for the last two decades and has participated in many expeditions to remote cave systems. Involved in diving since the age of 12 Jim then forged a path towards highly technical diving in extreme environments. Jim thrives on operating in the harshest of conditions and  has developed a methodical approach towards operating in these environments. This ability to adapt and plan effectively has served him well in many life or death situations.
Jim was heavily involved as a rescue diver in the the widely publicised 2018 incident where a Thailand boys' soccer team were trapped in a 4km cave system in Thuam Luang cave in Chiang Rai Province, in Thailand. Jim also had the responsibility of extracting the team coach out through the complex underwater cave system. He has participated in the making of a feature film depicting the epic rescue released in 2019. For his involvement in the cave rescue in Thailand rescue diver Jim has received the knighthood of the Léopold order from the king of Belgium along with many other awards and honours.
The story of the search and recovery of the boys and their coach is truly gripping and inspiring tale of humanity working together against all odds to save the lives of the young soccer players. Jim will take you through the sequence events in detail and give you a first had account of the extraction efforts that lasted 3 days , which involved transporting the boys one by one trough several kilometers of flooded cave passages. Additionally cave explorer Jim also holds the record for completing the longest traverse of water-filled underground cave in Ireland.
World-famous cave explorer Jim has been a keynote speaker in front of many groups of different categories and prides himself on telling his story and the story of the Thai cave rescue so others can be inspired. Operating in extreme environments puts you in a place that brings the worst and best out of people and learning how to handle these situations teaches anyone how to deal with challenges in life or work.
Topics
For Jim exploration is his passion and true calling in life. He regularly explores and documents places no one has ever laid eyes on. Caves are truly one of the last frontiers on our planet. The act of visiting these places in a safe and efficient way is truly rewarding and inspiring. The true spirit of exploration is something that every human is born with and is the very essence of human evolution. Jim will take you on a journey through these harsh and beautiful places with imagery collected over the years he spent in the darkness…
Teamwork
Inspiration
Motivation