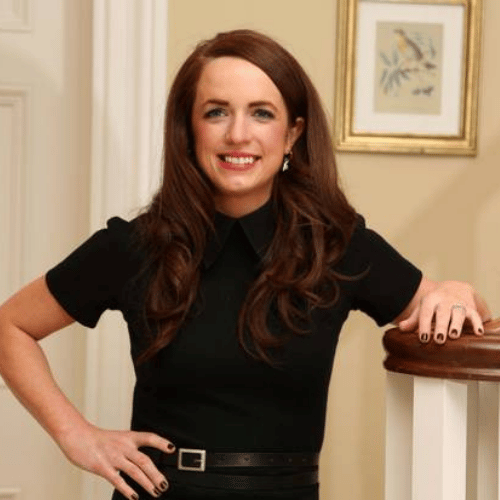 Ramona Nicholas
Award Winning Entrepreneur
Acclaimed Entrepreneur Ramona Nicholas is a self-made, award-winning female business leader who is the joint Managing Director of the Cara Group, which holds 13 pharmacies, 2 Cara Home stores and a thriving online store. The Cara Group was formed in 2002, and over the last 12 years the group has grown to a turnover of over €25 Million +. The company employs over 180 people, with their head office based in Ballyshannon, Co. Donegal.
A Qualified Pharmacist, acclaimed entrepreneur Ramona is highly skilled in Strategic Planning, HR, Aggressive Purchasing Methods, Design Management, Accounting Structures, Web Development and much more. She is extremely passionate about Retail, and Brand Management both on the High Street and through eCommerce.
The Cara Group has won many Awards under her guidance, including the Deloitte Best Managed Company 2012, 2013, and 2014. As well as this Cara group was awarded Finalist in the category of Innovation in Company of the Year at the Retail Excellence Ireland Awards, and reached the final 3 in eCommerce site of the Year in 2012.
Ramona is a distinguished forward thinker, and has a keen interest in eCommerce, Digital and Social Media platforms which she believes will have a huge impact on the future of retail. Acclaimed entrepreneur Ramona was selected as one of the TOP 25 MOST INFLUENTIAL Women in Ireland this June by WXN, and made a keynote speech at the Awards Ceremony along with Emily O'Reilly, European Ombudsman. She also came in the top 3 'Female Entrepreneurs' in Ireland, as voted by Image Magazine, and also was awarded by The Queens University of Belfast, 'Graduate of the Year 2013'. Additionally, Ramona completed the RTE Series 'The Secret Millionaire' in 2012, as the youngest and only female entrepreneur to do so. And she is a former Dragon on the well-known series 'Dragons Den'.